Small Seagoing Ships to Be Loaded at Wilhelmshaven LNG Terminal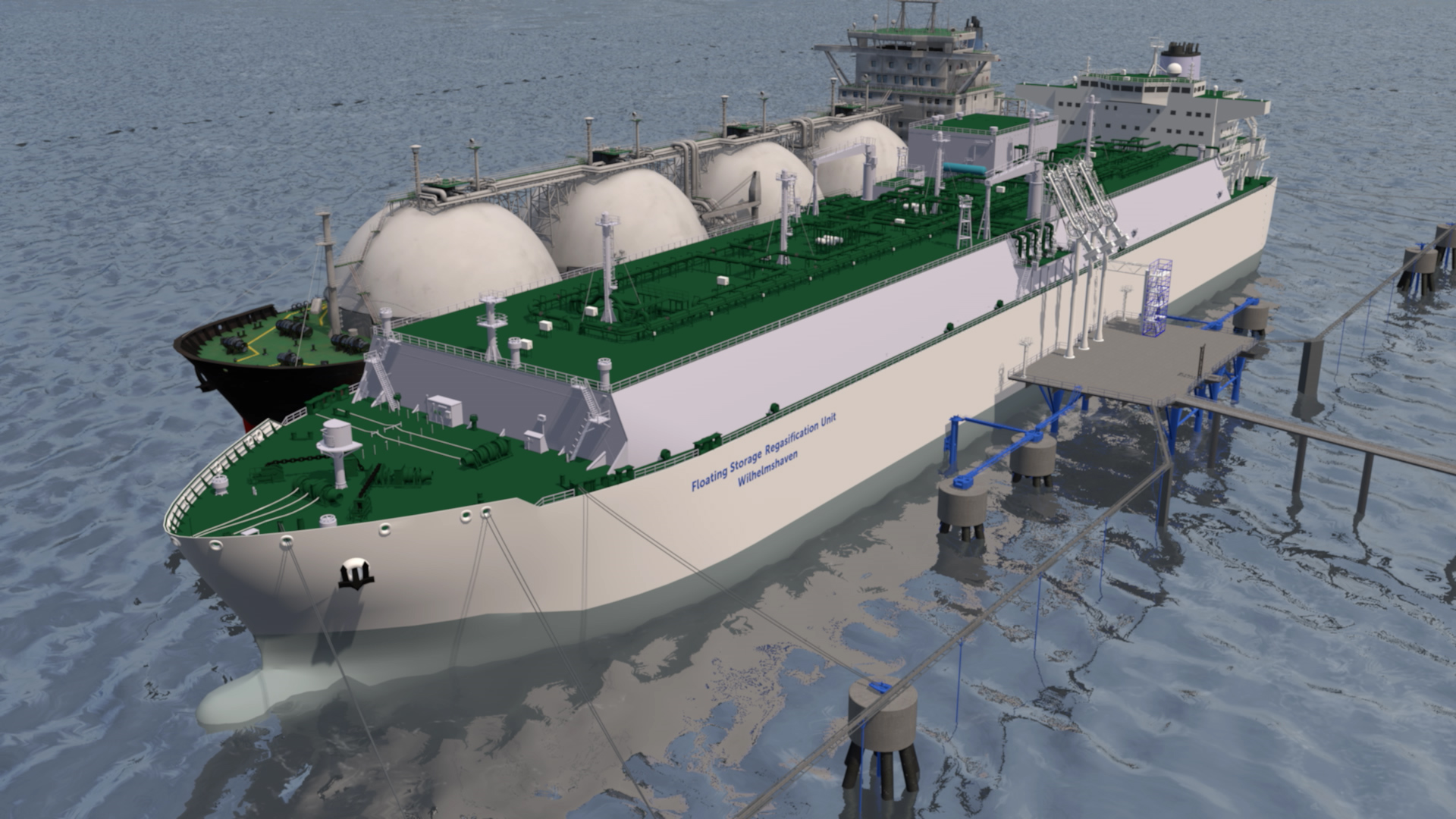 Germany's Wilhelmshaven LNG Terminal will enable the loading of small LNG seagoing vessels and barges as a result of the newest cooperation between Uniper SE and Titan LNG.
The two companies signed a memorandum of understanding (MOU) to accelerate the growth of LNG as a fuel in the downstream markets for industry, shipping and road fuel in Germany.
The duo is planning to develop a user-friendly technical interface and commercial products for small-scale LNG players from the Wilhelmshaven floating storage and regasification unit (FSRU) for LNG.
Apart from the loading of seagoing vessels, several truck loading bays are planned to enable the onward transport of LNG by road.
With its proximity to the Jade Weser Port, Bremerhaven and the German Bight, Wilhelmshaven is said to be a suitable location to supply LNG for all downstream markets and in particular for marine fuels. As a fuel, LNG already meets the more stringent environmental requirements for ocean shipping.
"The agreement … is another important step for the FSRU Wilhelmshaven project… With Wilhelmshaven, we offer a first-class location for supplying the shipping and road fuel markets with LNG. With this cooperation, the FSRU Wilhelmshaven project can make an important contribution to reducing CO2 and pollutant emissions," Keith Martin, Member of the Executive Board and Chief Commercial Officer of Uniper SE, said.
"Titan LNG is pleased that we can contribute the know-how we have built up over the last six years to this project for the LNG downstream market. We believe that the short distances to the markets will help to boost LNG as a fuel," Niels den Nijs, Chief Executive Officer of Titan LNG, commented.
Uniper is currently developing a FSRU at its Wilhelmshaven site. The FSRU will have a natural gas send-out capacity of 10 billion cubic meters per year and an LNG storage capacity of more than 263,000 cubic meters. The terminal is scheduled to go into operation in the second half of 2022.
In December 2018, Uniper signed an MOU with the Japanese shipping company Mitsui O.S.K. Line (MOL). MOL will own, finance and operate the FSRU. Uniper is currently coordinating the permits for the operation of the facility with the relevant authorities.
Image Courtesy: Uniper