Spanish start-up completes wave energy device testing
Bilbao-based marine energy start-up Arrecife Energy Systems has concluded tank testing campaign for its wave energy device as part of the EuropeWave project.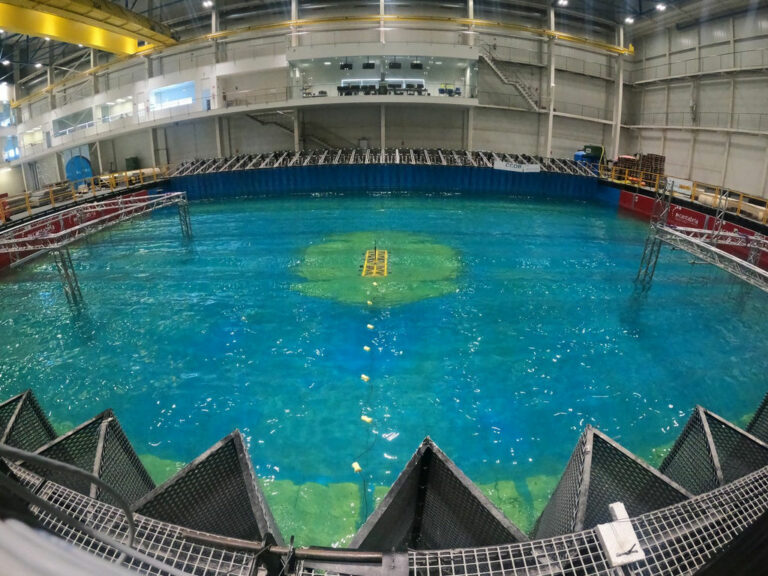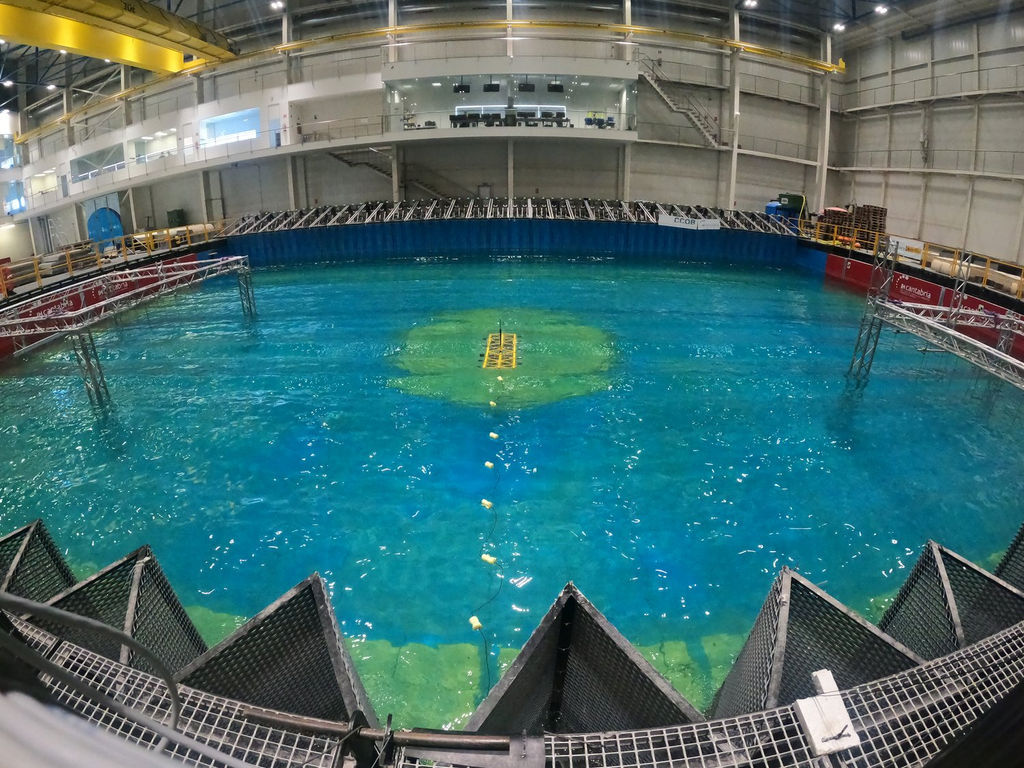 Inspired by the behavior of coral reefs absorbing the energy of the breaking waves, Arrecife Energy's innovative device captures power from the movement of the ocean waves using cross-flow turbines located on the platform.
The device's geometry is similar to a trimaran structure and incorporates multiple turbines and generators which are said to be able to provide constant and continuous energy delivery to the grid.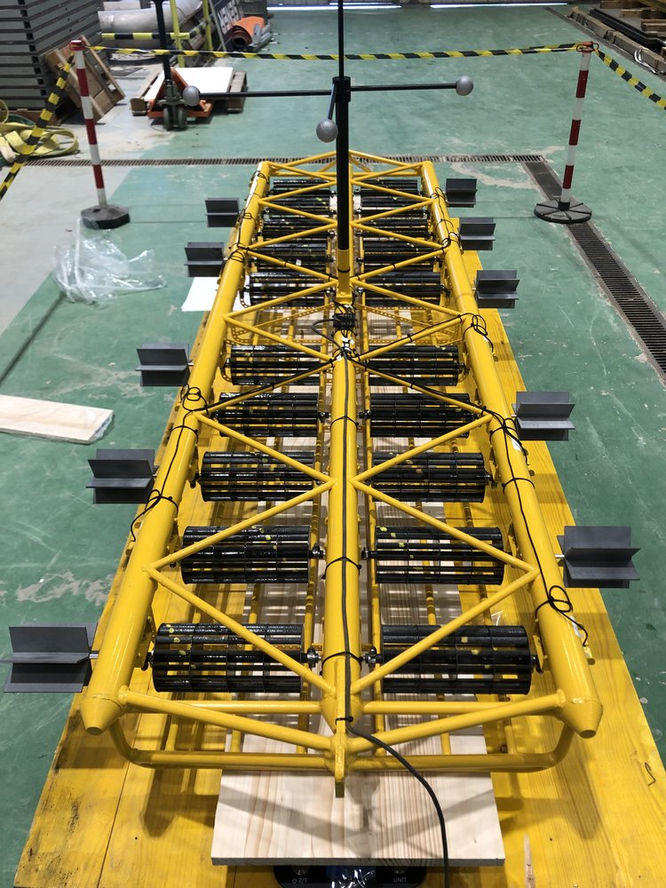 The model was tested at 1:20 scale at IHCantabria in Spain, using 3D-printed turbines in combination with flat blade impellers to simulate the power take-off (PTO) resistance, enabling a better estimation of the device's power output and energy production.
The concept proposed by Arrecife Energy is a scalable, modular system that is able to extract energy from a varied set of wave conditions.
In the frame of the EuropeWave project, Arrecife Energy plans to develop a 300kW version of its concept that is adapted to high-energy sites found at Biscay Marine Energy Platform (BiMEP) and the European Marine Energy Centre (EMEC).
"Arrecife Energy intends to make substantial changes on the design of its wave energy converter with respect to previous prototypes, eliminating the immersion system and redesigning the positioning of the turbines on the platform, the platform itself and the PTO system. This will increase the performance and availability of the system and provide a competitive LCoE," the company said.
To remind, Arrecife Energy is one of the seven companies supported in the first phase of a €20 million EuropeWave scheme, being developed jointly by Wave Energy Scotland (WES) and the Basque Energy Agency (EVE).
Follow Offshore Energy – Marine Energy on LinkedIn