Sparrows lands crane replacement deal for four offshore platforms
Engineering and maintenance services specialist Sparrows Group has secured a long-term crane replacement contract with an undisclosed player in the Middle East.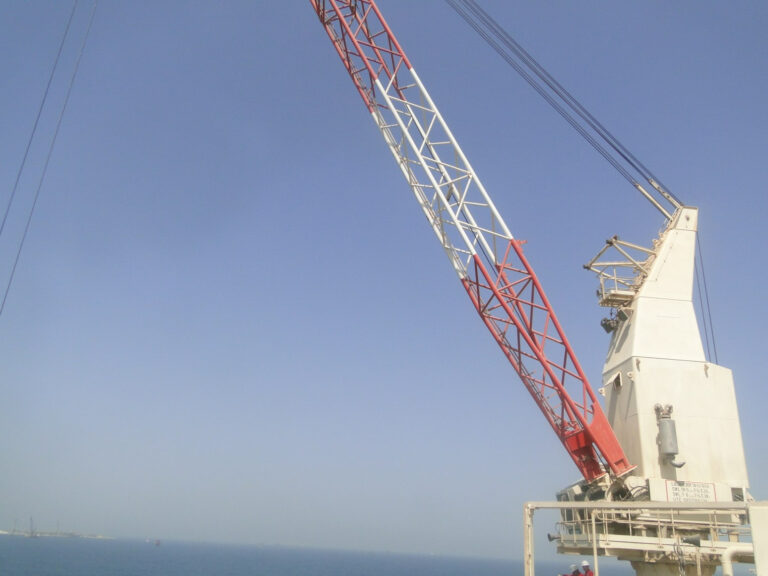 The scope of work for the project, which is worth $13 million and expected to take 18 months, will see Sparrows complete all aspects of the engineering required to replace four BOS Liebherr cranes of four offshore platforms. The firm claims that these are beyond their expected operational life.
According to the company, it will handle all crane interfaces, installation, commissioning, and testing, along with engineered lift plans for the removal and installation of the cranes using a lift barge, which will be supplied by the main contractor, together with the new cranes. This project will be carried out in two phases, with phase one taking place onshore from the company's Abu Dhabi facility and workshop and phase two offshore.
Charlie Topp, Regional Director – Middle East, India, Caspian and Asia Pacific at Sparrows, commented: "This is a significant contract win for us. We've got an extensive track record in the Middle East, and this contract reflects the confidence of operators and contractors in the region to utilise our expertise as part of safety critical work.
"As cranes age, it's vital that maintenance is done to prolong their life, but in instances like this, where ongoing and frequent maintenance is impacting operations, it's crucial that new infrastructure is deployed."
While Sparrows will undertake the majority of the scope of work, the firm employed a local partner to undertake structural fabrication, electrical work, public address, and general alarm systems, fire and gas systems, and telecoms, as part of the full scope of work.
Sparrows has won several new deals recently, including the one with INEOS FPS to provide crane and lifting equipment operations, maintenance, engineering, and inspection services on the company's North Sea platform.