SWEL starts open sea trials offshore Cyprus
Sea Wave Energy Limited (SWEL), an R&D company based in Cyprus and UK, has deployed its wave energy device for another round of trials offshore Cyprus.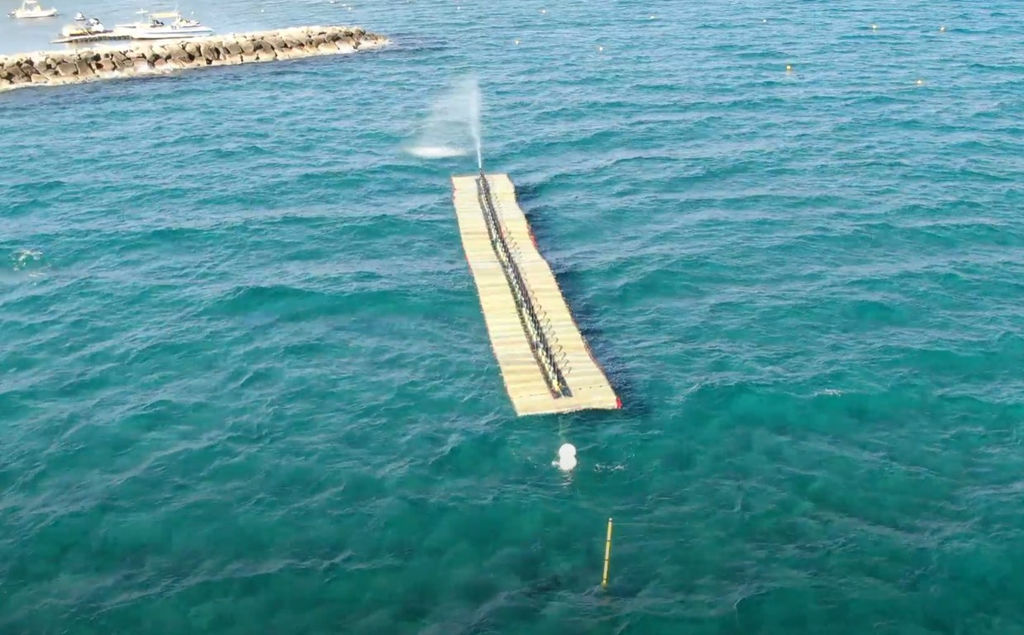 Tackling the waves at Larnaca Bay, the company's Wave Line Magnet device was deployed in October 2021 for a new set of try-outs in real sea conditions which aim to demonstrate its capabilities and readiness to progress further on the commercialisation scale.
The Wave Line Magnet is comprised of an array of flexible assemblies linked by a spine power system.
The patented technology allows the wave to pass through the system, generating power as the wave rises and falls.
The wave energy converter is designed to embrace the surface of the sea, or the 'wave line' as it is often referred to by SWEL, allowing the device to become one moving mass with the wave itself.
This in turn enables SWEL to regulate how much energy is extracted from the wave in a controlled and non-disruptive manner, the company claims.
Ahead of moving to open sea trials, the company tested its device at an ocean tank of Ecole Centrale de Nantes (ECN), as part of the Marine Energy Alliance (MEA) project.
A wide range of configurations and profiles were tested for the Wave Line Magnet, as part of predictive modelling work for the output of larger scale systems, in addition to survivability trials, in which the SWEL's system was put in harsh sea states which simulate the real conditions encountered in oceans.
According to the company, the tests reaffirmed its expectations, achieving a 1.4kw peak power output in a wave tank, using a 32-metre-long model which weighs approximately 1.8 tonnes.
Adam Zakheos, CTO of SWEL, said: "Wave and tidal experts must re-evaluate their thought process and understanding of the wave. Our technology challenges the current understanding, delivering significantly greater results than competing wave energy converters".
The power production of SWEL's environmentally friendly wave energy converter can be used for water desalination, coastal erosion protection, electricity production, marine farming and offshore hydrogen production and storage, the company states.