Tales of the North Sea
Moderated by Julian Manning, CEO at Paradigm Group, this talk show discussed the offshore energy sector and its accompanying supply chain in the North Sea with speakers Sander Vergroesen, Managing Director at IRO, Chris Jones, Head of Business Development at Osbit, and Graham Hacon, Vice President Business Development Offshore Wind at Worley.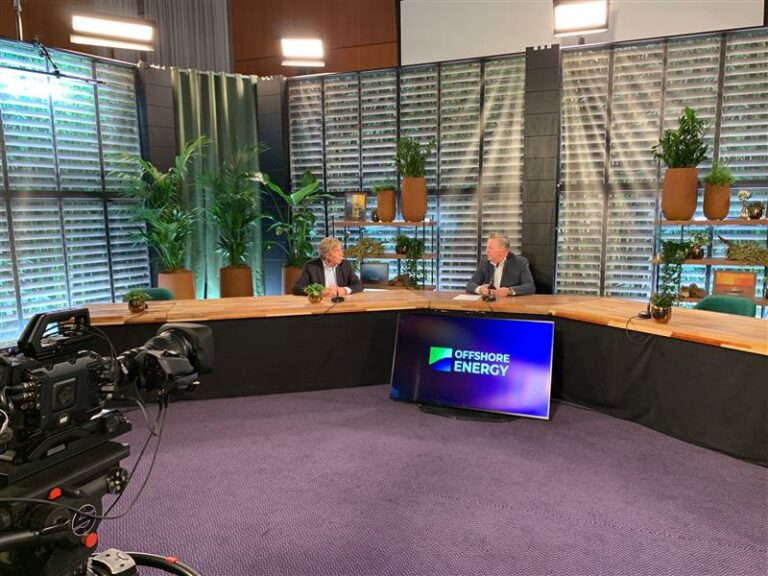 The North Sea is not only a part but the leader of the energy transition, is the overall theme that was driving the discussion, as the area represents the meeting point for oil and gas industry and offshore renewables.
In the North Sea, opportunities outside oil and gas are massive for the offshore energy supply chain, from offshore wind which is – in terms of offshore renewables – by far the biggest market now, all the way to green and blue hydrogen, as well as sector coupling.
Speaking of the overall health of the supply chain in the North Sea, Sander Vergroesen, said: "The supply chain is overall healthy. It's a very broad package of all kinds of disciplines – everything you need from upstream oil and gas, but also for the deployment of renewable installations, especially for offshore wind right now. Over the years we've developed equipment we can use all over the world.
"In the last 6-7 years, we've developed really special equipment for the instalment of offshore wind farms. We're already working on the next steps for renewable energy – like floating solar as it's there already. We are well suited for this kind of development".
When asked about opportunities 'out there' for the supply chain companies to be exploited, Chris Jones, said: "Globally offshore wind is the massive opportunity. In the North Sea alone, it represents a huge potential.
"UK's announcements for further wind development, and further afield the move into green hydrogen, the coupling of renewable technologies, and obviously blue hydrogen as well within the oil and gas sectors, are all very interesting. There's lots of opportunities, and great technologies that need to be supported with great innovation and equipment to enable them to happen".
Sander Vergroesen also stopped by the Energy Plaza, where he talked about how offshore oil and gas and renewables are actually connected, especially in terms of supply chain for those industries.