Tallink Confirms Shuttle Ferry Newbuild Order
Estonian shipping company Tallink Grupp has firmed a contract for the construction of a new LNG-powered fast ferry at Finland-based Rauma Marine Constructions (RMC).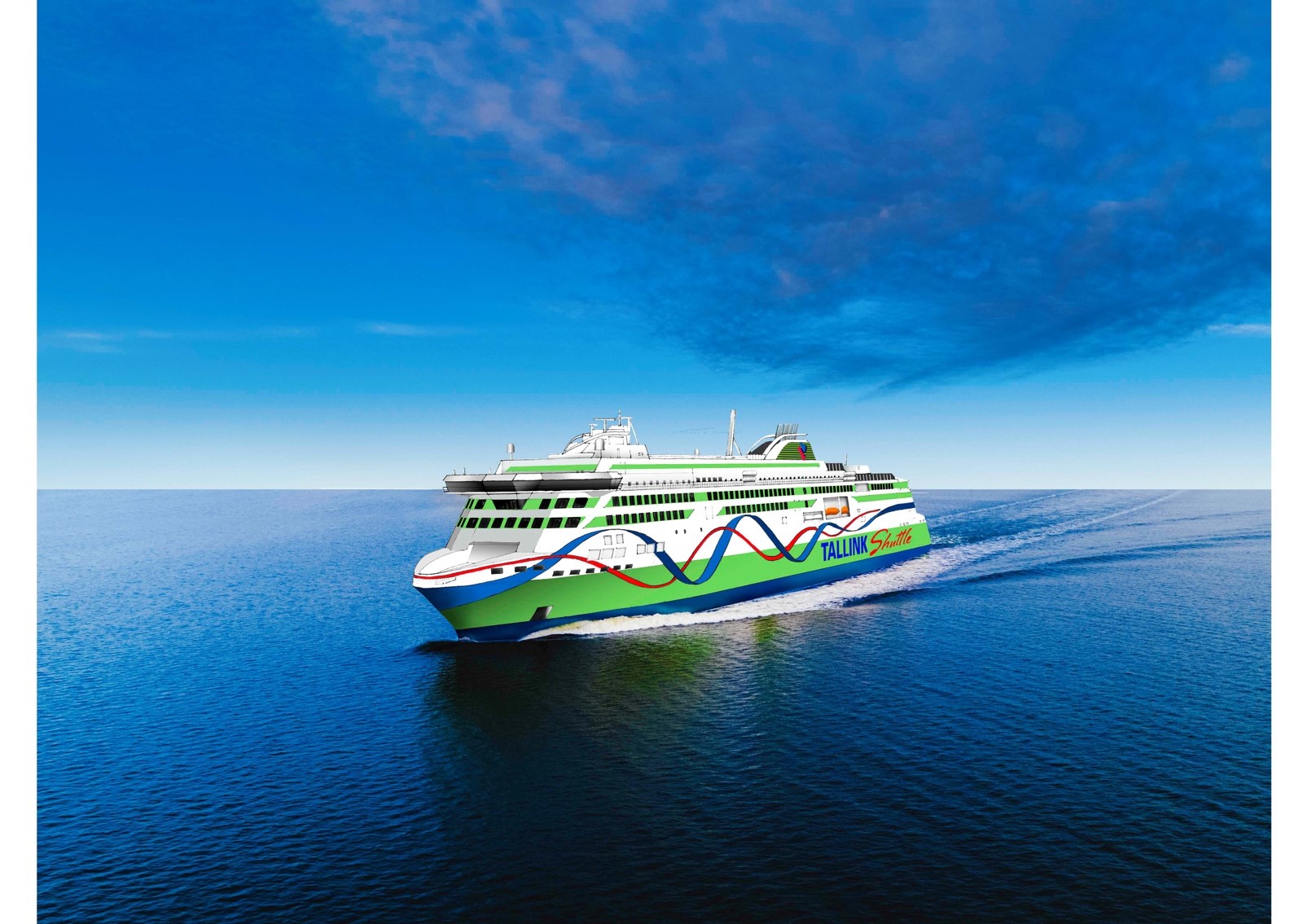 The shipbuilding contract, worth around EUR 250 million (USD 281 million), was signed on March 27, following a letter of intent inked in October 2018.
As informed, the shuttle ferry will be deployed on the Tallinn – Helsinki route. The design of the vessel will begin this spring, with the delivery scheduled for January 2022.
Similarly to the group's newest vessel Megastar, the new shuttle ferry will also be dual fuel operated. Its length will be approximately 212 metres and with a passenger capacity of 2,800.
According to Tallink, the new vessel is another step for the company towards achieving even greater energy efficiency and eco-friendliness for its shipping operations. The new shuttle ferry, with a gross tonnage of approximately 50,000 and a service speed of 27 knots, will use LNG as main fuel and meet all the current and future known emission regulations.
According to the terms of the contract, 30 percent of the total cost will be paid during the construction period and the rest after the delivery of the vessel. AS Tallink Grupp plans to finance 70 percent of the new ship cost in 2022 by a long-term loan.
"The construction of Megastar and bringing this next generation vessel onto the Baltic Sea, has transformed our shuttle service between Tallinn and Helsinki… In addition to the increased passenger comfort, just as importantly, Megastar has taken our operations also to the next level in terms of environmentally friendly operations and increased efficiency," Paavo Nõgene, CEO of Tallink Grupp, commented.
"It was therefore only logical that a similar vessel should be built for the route sooner or later to enhance our operations on this important route for us even further," Nõgene added.
AS Tallink Grupp provides passenger transport and cargo transport services in the northern part of the Baltic Sea region. The company owns 14 vessels and operates seven ferry routes under the brand names of Tallink and Silja Line.