TEAMER awards $1 million for 10 marine energy testing projects
The U.S. Testing Expertise and Access to Marine Energy Research (TEAMER) program has selected ten marine energy projects to receive technical support as part of its sixth call for applications.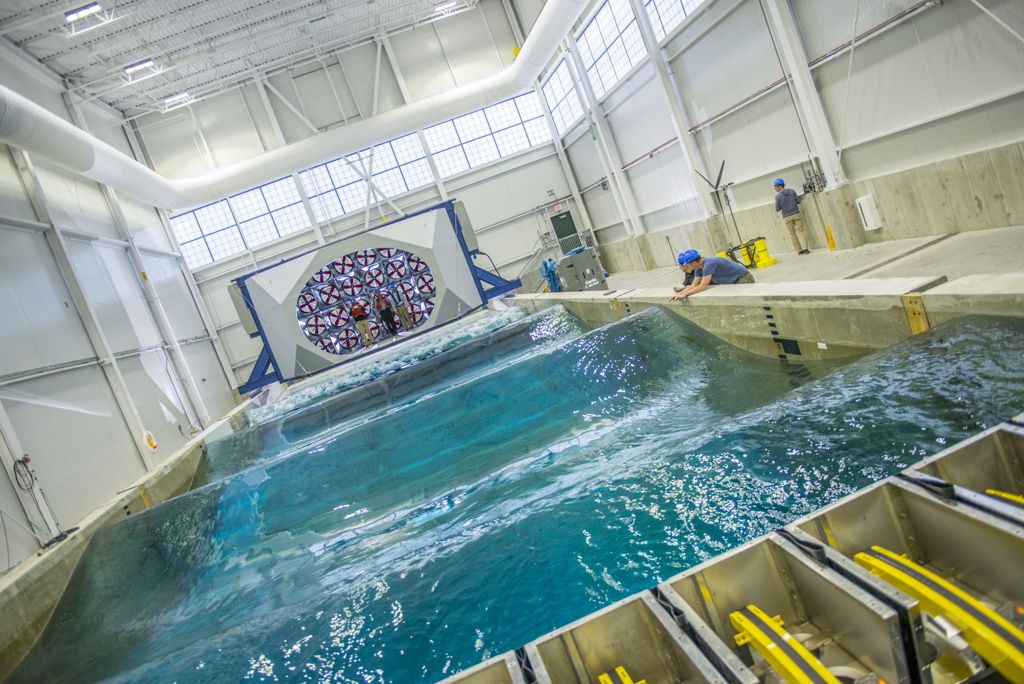 The projects will receive support for testing expertise and access to numerical modeling, laboratory or bench testing, and tank/flume testing and expertise within the TEAMER Facility Network.
The awards reflect a total funding amount of approximately $1 million, according to TEAMER program.
Selected applicants, along with the supporting facility, will now submit their completed test plans, a requirement before assistance activities can commence.
E-Wave Technologies has been selected for two projects, the first being a biofouling and corrosion study for a novel linear guided WEC and the second being wave tank testing for power capture optimization and slamming wave force estimation of a paddle-type WEC retrofitted into a floating aquaculture infrastructure.
IProTech will proceed with its Numerical modeling to optimize performance of the PIP WEC device project, Virginia Tech with its Assessing structure integrity of a self-reactive point absorber subjected to extreme sea conditions, Ocean Motion Technologies (OMT) with its Gap analysis and optimization of the seasonal adaptive point attenuator based on wave tank experiments, and Vortex Hydro Power with its Testing an integrated current-wave hydrokineticenergy harvester project.
Furthermore, four universities have been selected in this sixth Request for Technical Support (RFTS). Namely, Portland State University was chosen for its Wave flume testing of a variable stiffness magnetic spring WEC, University of Massachusetts Dartmouth for Numerical simulation and analysis of MADWEC WEC, Lancaster University for its Numerical modeling of TALOS wave energy converter project, and University of Texas Rio Grande Valley for its vertical axis wave turbine.
Supported by the U.S. Department of Energy (DOE) and directed by the Pacific Ocean Energy Trust (POET), the TEAMER program was established to accelerate the viability of marine renewables by providing access to the nation's best facilities and expertise to solve critical challenges, build knowledge, foster innovation, and drive commercialization.
Applications for the RFTS 7 for the program are being accepted by 16 July.
In March, TEAMER selected nine marine energy projects to receive testing and technical support as part of its fifth call for applications.
Most recently, the University of Rhode Island (URI) joined the program. Developers will now be able to conduct tests at URI's wave tank, wave-current flume, and acoustic tank free of charge.
---
Register for Offshore Energy Exhibition & Conference:
---