TEAMER backs 14 marine renewable energy projects
The U.S. Testing Expertise and Access to Marine Energy Research (TEAMER) program has selected 14 marine energy projects to receive testing and technical support as part of its third call for applications.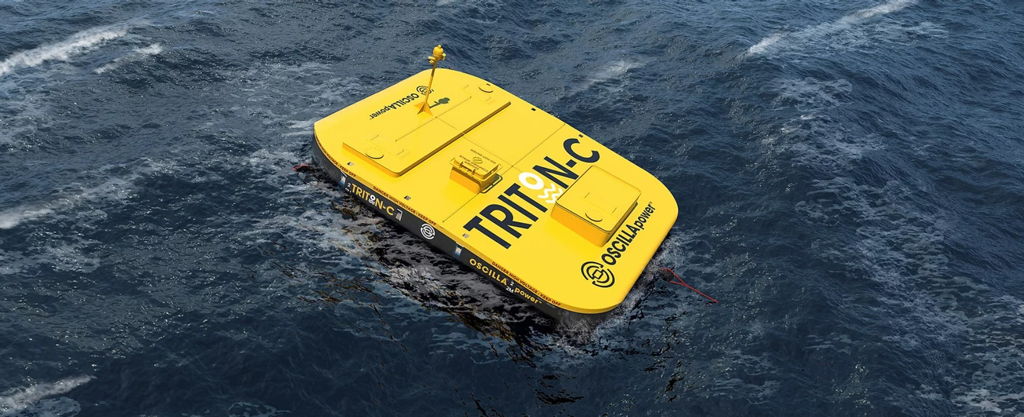 The 14 projects, announced on 9 July 2021, will be granted access to numerical modeling, laboratory or bench testing, and tank/flume testing and expertise within the growing TEAMER facility network.
Selected applicants, along with the supporting facility, will now proceed to submitting their completed test plans, which is a requirement before assistance activities can begin.
TEAMER program managers said the next the next call for applications in will be announced in August.
Supported by the U.S. Department of Energy and directed by the Pacific Ocean Energy Trust, TEAMER accelerates the viability of marine renewables by providing access to the nation's best facilities and expertise to solve critical challenges, build knowledge, foster innovation, and drive commercialization.
The following projects were selected for support:
BlueTec Energy – Torpedo Wave Powered Generator
Facility: Oregon State University – O.H. Hinsdale Wave Research Laboratory
CalWave Power Technologies –  xWave New Technology Qualification and Path to Certification
Facility: American Bureau of Shipping
CalWave, xWave – Real Time IMU Optimization for Advanced Controls
Facility: Evergreen Innovations
E-Wave Technologies – Ocean Survivability Analysis of a Wave Energy Converter that Powers Marine Aquaculture
Facility: American Bureau of Shipping
Hydrokinetic Energy Corporation
Facility: American Bureau of Shipping
IProTech – Wave Tank Testing W2W Device
Facility: University of Maine – Advanced Structures & Composites Center
M. J. Plackett & Associates (MJP&A) – Rapidly Installed Breakwater & Wave Amplifier (RIB&WA)
Facility: Oregon State University – O.H. Hinsdale Wave Research Laboratory
MaREI, University College Cork – Uncertainty analysis and performance comparison in tank testing of a floating OWC
Facility: Ohmsett – The National Oil Spill Response Research & Renewable Energy Test Facility
Orbital Marine Power – San Juan Islands Tidal Energy Characterization
Facility: University of Washington and Pacific Northwest National Laboratory
Oscilla Power – Wave Energy Power Smoothing Via Supercapacitors Design Comparison
Facility: Oregon State University – Wallace Energy System and Renewables Facility (WESRF)
Pterofin – The Skimmer
Facility: Pennsylvania State University – Applied Research Laboratory
Pyro-E – Flume Testing of Full-scale EEL Marine Energy System
Facility: Stevens Institute – Davidson Laboratory
Triton Systems – Biofouling Analysis for Wave Energy Piston Design
Facility: Pacific Northwest National Laboratory – Marine and Coastal Research Laboratory
University of Wisconsin-Madison – Experimental validation of cross-flow turbine flow dynamics
Facility: University of Washington – Harris Hydraulics Lab: Alice C. Tyler Flume.
In March 2021, TEAMER selected 23 marine energy projects to receive support as a result of the second call for projects, adding to the 16 companies and organizations which received testing support back in 2020.