Teekay takes delivery of its fourth Yamal LNG-bound carrier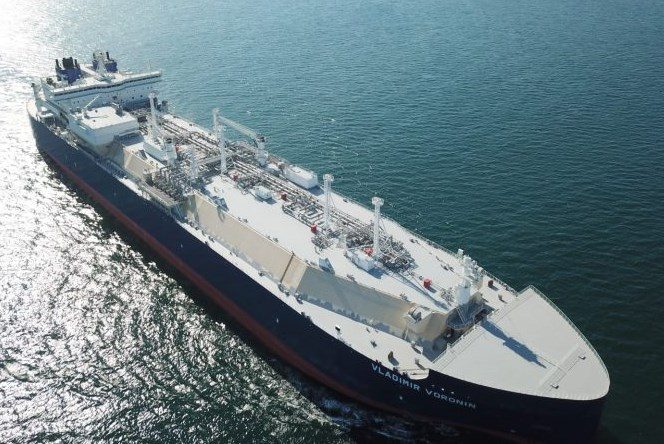 ---
Shipping major Teekay LNG has taken delivery of the fourth Arc 7 Icebreaking LNG carrier newbuild set for the Novatek-operated Yamal LNG project in Russia.
Teekay said on Wednesday that the fourth Arc 7 carrier was named after famous Soviet sea captain Vladimir Voronin.
The vessel is the fourth in the series of six such 172,000 cbm carrier newbuilds. The six Yamal LNG-bound vessels were ordered in July 2014 and constructed or under construction by Daewoo Shipbuilding & Marine Engineering.
In total, DSME was contracted to build 15 ice-breaking LNG carriers worth of $320 million each in 2014 for a total of $4.8 billion. The yard so far delivered 12 vessels, with three vessels currently under construction.
The first of six Arc 7 LNG carriers delivered was the Eduard Toll, while the other two previously delivered vessels in the series were the Rudolf Samoylovich and the Nikolay Yevgenov.
Following the Vladimir Voronin, two more LNG carriers, the Georgiy Ushakov and Yakov Gakkel, will be delivered later this year. It is worth noting that a total fully built-up cost of the six vessels was estimated at around $2.1 billion.
The vessels are 299 meters long, 50 meters wide with the capacity to transport up to 172,600 cubic meters and capable of running through ice up to 2.1 meters thick.
Teekay LNG added that the delivery of the Vladimir Voronin was completed in international waters off the coast of Russia.
Related news
List of related news articles