The Fjords Pushes Delivery of New Zero-Emission Ship to 2020
Norwegian transportation company The Fjords has decided to delay the delivery of its all-electric catamaran, Legacy of The Fjords, to May 2020.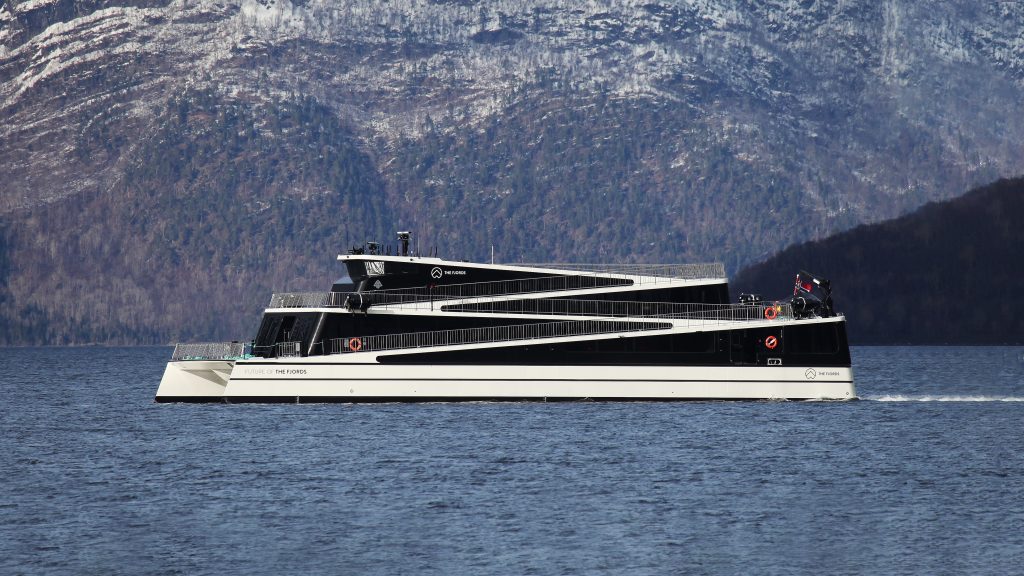 The company said that the 400 PAX, carbon fibre vessel would now be delivered from the shipyard Brødrene Aa on May 1, delaying the catamaran by ten months from the initially scheduled delivery date of July 2, 2019.
The Fjords explained that the decision was made due to "issues finalizing the required battery-loading infrastructure within the Oslo harbour area," that in turn led to a reappraisal of the launch schedule.
"It's naturally disappointing to have to delay this launch," Vidar Hauståker, Acting CEO, The Fjords, said, adding that "at the same time it is vitally important to have everything in place for this environmentally friendly, energy efficient and breath-taking new craft."
"To maximize the commercial potential of the launch we, with the backing of Brødrene Aa, have decided to hold back its arrival until 2020 so we can gain the optimal value from a full high-season of operations."
The Fjords operates 11 vessels serving Western Norway's fjords area. Vision of The Fjords and Future of The Fjords are the current flagships, sailing daily between Flåm and Gudvangen.