Tidal test site off Brittany marks progress
Paimpol-Bréhat tidal energy test site, located off France's northern region of Brittany, is making great strides towards proving its sustainability, with one developer extending its trials until next year, and another announcing deployment for 2022.

In the beginning of October, 2020, the working group for the Paimpol-Bréhat test site, made up of representatives from the Brittany region, Electricité de France (EDF), and various other local stakeholders, met to discuss the current and upcoming activities at the site.
The test site, operated by EDF, was established in 2009 with the financial support from the Brittany region, European ERDF funds, and the French Environment and Energy Management Agency (ADEME).
According to the stakeholders, the common challenges identified are based around capitalizing and sharing the data acquired during the trials, expanding the work with university research, making administrative procedures more flexible, and preparing for the arrival of new operators to test innovative technologies.
Also, they reflected on the ongoing HydroQuest trial campaign, and upcoming Minesto's tidal kite technology testing.
HydroQuest extends testing campaign
The OceanQuest tidal turbine is showing promising results, having been continually tested for 18 months without any reported damage, it was stated during the meeting.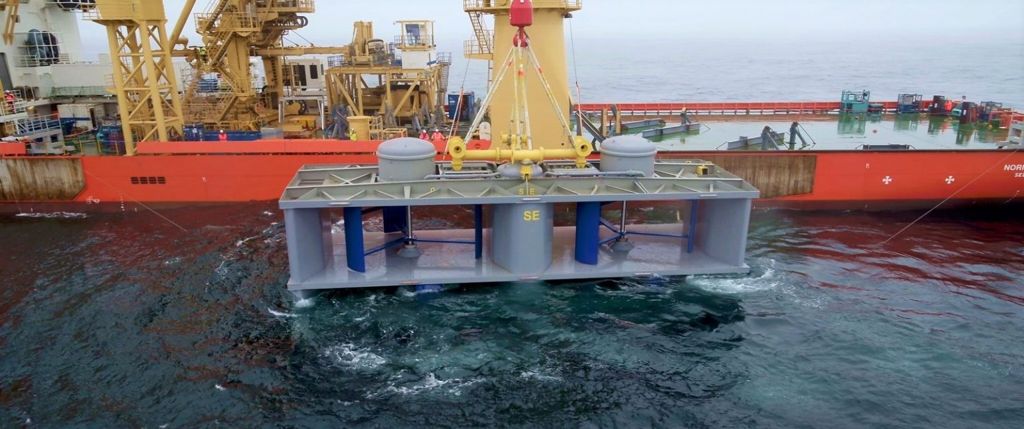 The 1 MW turbine, developed by French tidal energy company HydroQuest and manufactured by CMN (Constructions Mécaniques de Normandie), has been deployed in April 2019.
According to site operators, several operations were carried out this year including acoustic measurements, which was followed by a test program by Bureau Veritas which validated the power curve of the 1 MW turbine, representing an essential step before certification.
Therefore, HydroQuest decided to extend the testing until summer 2021.
Minesto next in testing line
The Swedish tidal energy developer Minesto plans to deploy its Deep Green tidal kite technology at the Paimpol-Bréhat site in 2022, the working group for the test site informed.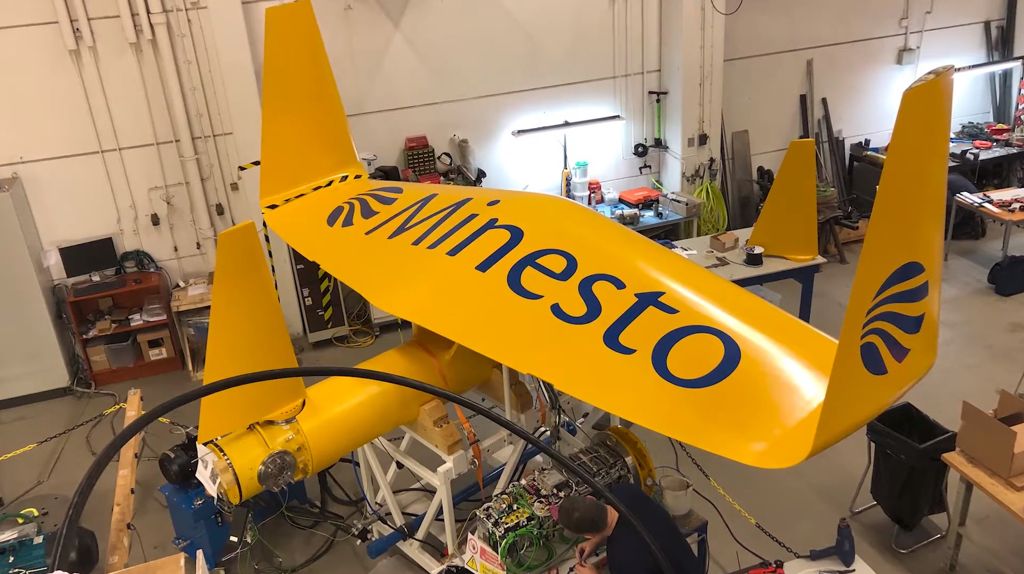 The testing is supported by the € 45.4 million Interreg TIGER project, which awarded Minesto a grant of approximately € 2.4 million to manufacture, install and operate its marine energy converter DG100 at the site.
Paimpol-Bréhat represents one of the key tidal test sites of TIGER project, as it is located at the heart of the France Channel Manche England (FCE) area, and plays a pivotal role for advancing the tidal stream energy sector in France.