Titan LNG bunkers gas during vessel call in Flushing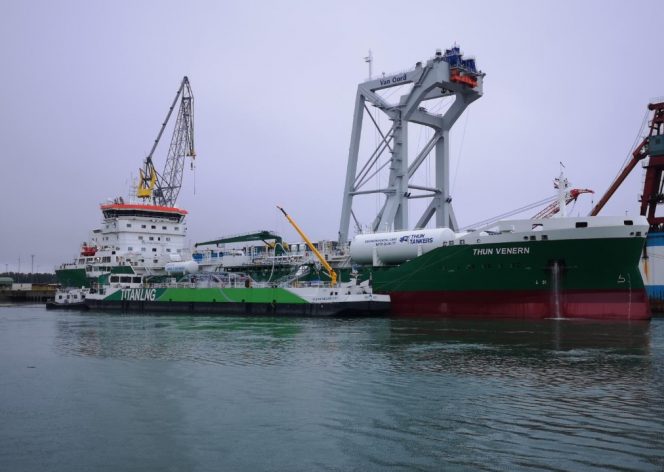 ---
The service supplier of liquefied natural gas Titan LNG has delivered LNG as bunkers during vessel call in Flushing.
The bunkering was conducted using Titan LNG's FlexFueler001 liquefied natural gas bunkering barge on Tuesday, October 15.
The other vessel included in the bunkering operation was Thun Venern ice-class 1A tanker, owned by Sweden's Thun Tankers.
FlexFueler001, is operated by Amulet Marine Services and serves vessels ranging from tankers, containerships to ro-ro's.
The FlexFueler001 is the first of a series of vessels. Titan LNG will deploy the FlexFueler002, currently under construction and ready by mid-2020, in the Port of Antwerp.
LNG World News Staff
Related news
List of related news articles