Top news, April 2 – 8, 2018
Tidal Energy Today has compiled the top news from tidal and wave energy industry from April 2 – 8, 2018.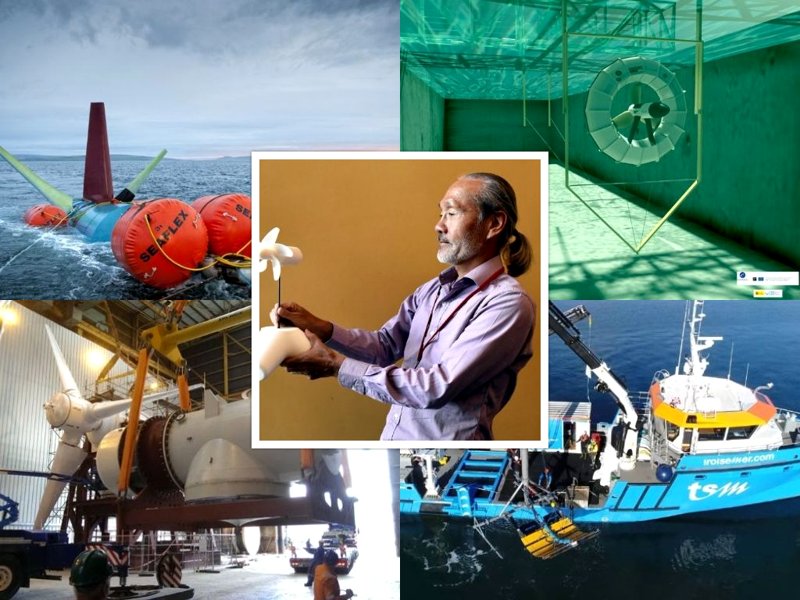 ---
French tidal energy developer EEL Energy has started a new set of real sea trials on its undulating tidal membrane device at the Port of Brest in France.
The trials have begun this week at the same location where the first ever sea testing of the device took place at the end of 2017.
The new campaign is related to the electronics and control system of the 1:6 scale device, Franck Sylvain, the CEO of EEL Energy confirmed to French media.
---
Glasgow-based tidal energy developer Nautricity has retrieved its tidal turbine from the European Marine Energy Centre (EMEC) to conduct system assessment.
The retrieval operation was conducted by Leask Marine's operations team using company's vessel the MV C-Odyssey, the Orkney-based marine renewables services provider informed.
---
Edinburgh-based tidal energy developer Atlantis Resources has extended the duration of its ongoing bond offer as the commitments made overshoot the minimum threshold.
The five-year bond offer, being run through Abundance Investment platform, has so far yielded over £3 million in investment commitments for Atlantis, exceeding the minimum threshold of £2 million.
---
The FTMC device, standing for floating tension-tethered and self-steerable marine-current turbine, is being developed through collaboration between Spanish and UK-based companies – Seaplace and Magnomatics – under the Eurostars Program, aimed at market-oriented transnational projects.
The upcoming trials will be conducted at CEHIPAR (Canal de Experiencias Hidrodinámicas de El Pardo, known also as El Pardo Model Basin) in a 6-meter deep still-water basin.
---
The Okinawa Institute of Science and Technology Graduate University (OIST) has signed a memorandum of understanding (MoU) for a project that will test the prototype technology which harnesses the energy from surf waves along the shoreline to produce power.
The prototypes will be installed this April about 50 meters offshore, along the shoreline of the southeastern part of Kandooma Island in the Maldives, according to OIST.
---
Tidal Energy Today