Top news, June 18 – 24, 2018
MarineEnergy.biz has compiled the top news from marine energy industry from June 18 – 24, 2018.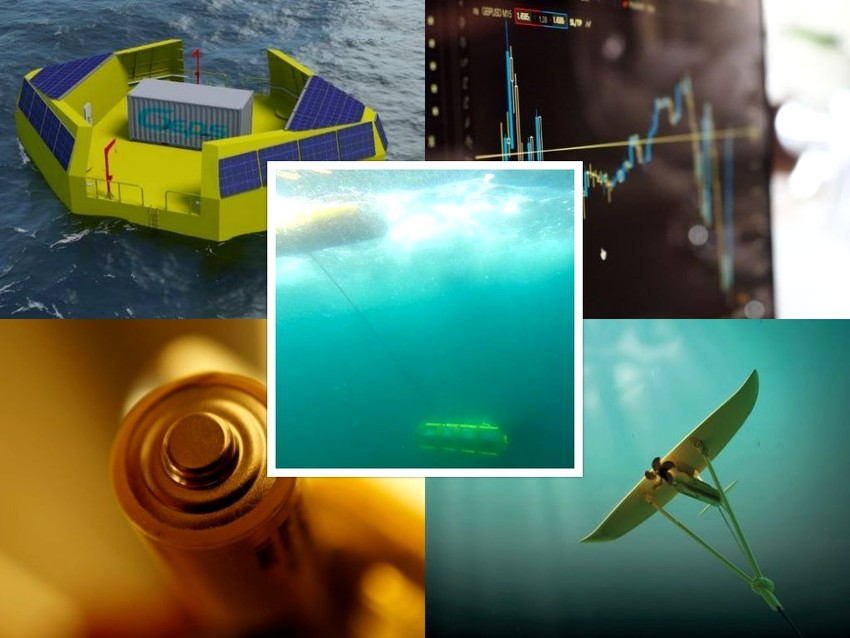 ---
The reverse takeover acquisition between SIMEC – a GFG Alliance company – and Atlantis Resources has been completed, resulting in the re-admittance of the company with the new name on the AIM.
The acquisition was completed on June 15, 2018, with all of the company's existing shares re-dmitted to trading on AIM under a new company name of SIMEC Atlantis Resources.
In December 2017, the international energy, infrastructure and natural resources group SIMEC signed a conditional agreement with Atlantis to acquire 49.9% of tidal energy developer's share capital.
In turn, Atlantis agreed to acquire the entire issued share capital of SIMEC Uskmouth Power Limited, the owner of a power plant in South Wales.
---
Swedish marine energy developer Minesto has been selected by the European Commission to receive funding to conduct commercial feasibility study for its 100kW tidal energy device variant.
The funding in the amount of €50,000 – awarded through the phase 1 of Horizon 2020 SME Instrument program – has been dedicated to a customer-involved feasibility study with the purpose of facilitating commercialization of Minesto's Deep Green technology.
Supported by potential customers and partners in the Faroe Islands, France and Belgium, the project will assess the feasibility of commercial 'Island Mode' or off-grid installations of Minesto's smaller-scale DG100 marine energy converter – introduced by the company earlier this year.
---
French developer GEPS Techno has launched the construction of its wave energy platform prototype that will be tested at the SEM-REV marine renewables test site, off the western coast of France.
The construction start follows the first stage of fundraising campaign, completed in April 2018, where the Saint-Nazaire-based company secured €1 million.
Built as part of the Integrated Harvesting Energy System (IHES) project, the 150kW device will be tested at SEM-REV for 18 months, GEPS Techno informed.
---
UK-based energy storage solutions company redT energy has launched its third generation (Gen 3) flow machine that can be coupled with tidal energy generators to store energy.
Featuring a new, proprietary system design, with multiple patents filed, the new product is said to offer improved charge/discharge characteristics and increased efficiency within a more compact format, according to redT.
The Gen 3 machine has been specifically engineered as a high performance, distributed energy infrastructure asset, designed to unlock low cost, renewable energy for commercial customers, utility scale grid projects and off-grid operations.
---
A spinout from wave energy company Atmocean – Ocean-Based Climate Solutions – has deployed a scaled wave energy-powered solution used to isolate and store atmospheric carbon dioxide on the seafloor.
The 1:3 scaled OSCAR system – short for Ocean Surface Carbon Relocation – was deployed off the coast of San Diego in California for the first round of sea trials.
According to Ocean-Based Climate Solutions, the endeavor 'demonstrated the company's ability to use wave energy for carbon sequestration.'
Carbon sequestration is the process involved in carbon capture and the long-term storage of atmospheric carbon dioxide.
---