Top news, May 14 – 20, 2018
MarineEnergy.biz has compiled the top news from marine energy industry from May 14 – 20, 2018.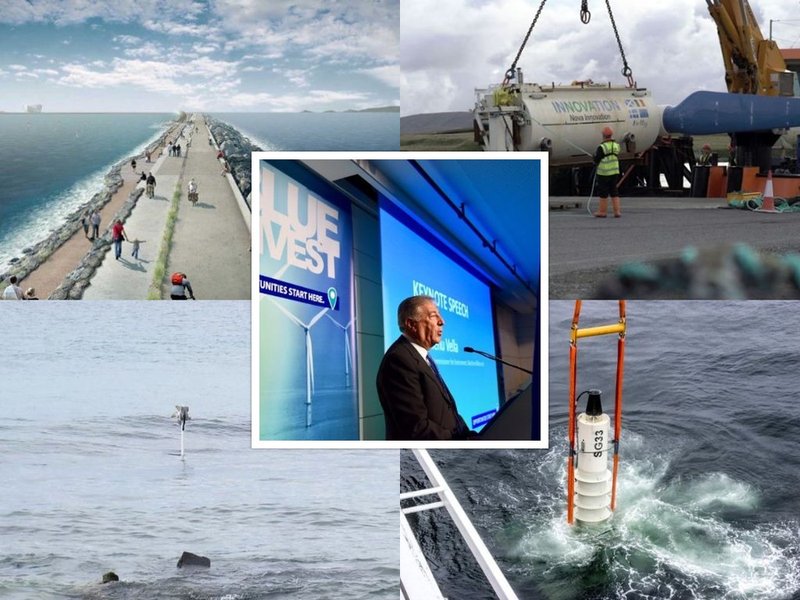 ---
Hundreds of innovative entrepreneurs and leading investors from across Europe have gathered in Brussels aiming to partner up for sustainable economic growth of seas and oceans as part of the Blue Invest matchmaking event.
Organized by the European Commission, the first-ever Blue Invest matchmaking event saw 20 companies selected from a list of 120 candidates pitch their investment proposal in front of a jury of professional investors.
Companies will get first-hand advice from European Investment Bank Vice President Jonathan Taylor, industry leaders and financial services experts about scaling up their business and raising interest from potential investors, according to the European Commission.
---
Tidal Lagoon Power's CEO Mark Shorrock revealed on May 9 that the company had proposed a joint funding package for its Swansea Bay tidal lagoon to the UK government to ensure the tidal lagoon's Contract for Difference (CfD) would be no greater than that offered for the Hinkley Point C nuclear power plant.
Namely, the tidal lagoon developer proposes incorporating the recently pledged Welsh government's investment alongside a CfD that the UK government would award, so the project is secured to run at a strike price similar to that agreed for the nuclear power station, which is £92.50/MWh.
---
Scottish tidal energy developer Nova Innovation has secured an extension of its seabed lease at the Shetland Tidal Array, increasing the capacity of the site lease from 0.5MW to 2MW.
The extension of the existing seabed lease at Bluemull Sound in Shetland will also see the current lease period stretched until 2041, the company informed.
---
Swedish wave energy company Seabased has signed an agreement with Bermuda General Agency (BGA) to deliver two 20MW wave energy parks in the Caribbean.
Feasibility studies of the Caribbean project will begin on several islands this summer, while the phase one is expected to be operational by the fall of 2019, Seabased informed.
The phase one of the first 20MW will consist of a 5MW pilot in the Bahamas, and according to the agreement, Seabased will design, manufacture, install and manage the maintenance of the wave parks.
---
The collaborative project, looking to exploit the surf waves to produce clean electricity, has been officially launched in the Maldives.
Launched on May 9, 2018, the project involves the testing of two half-scale prototypes of the wave energy converter (WEC) units, designed by the Okinawa Institute of Science and Technology Graduate University (OIST).
The technology, developed as part of the project launched in 2013, captures energy from surf waves along the shoreline to produce electricity
---