Topaz Picks Up Its New Subsea Vessel
Topaz Energy and Marine has taken delivery of the subsea vessel Topaz Tiamat from Vard at its shipyard in Brattvaag, Norway.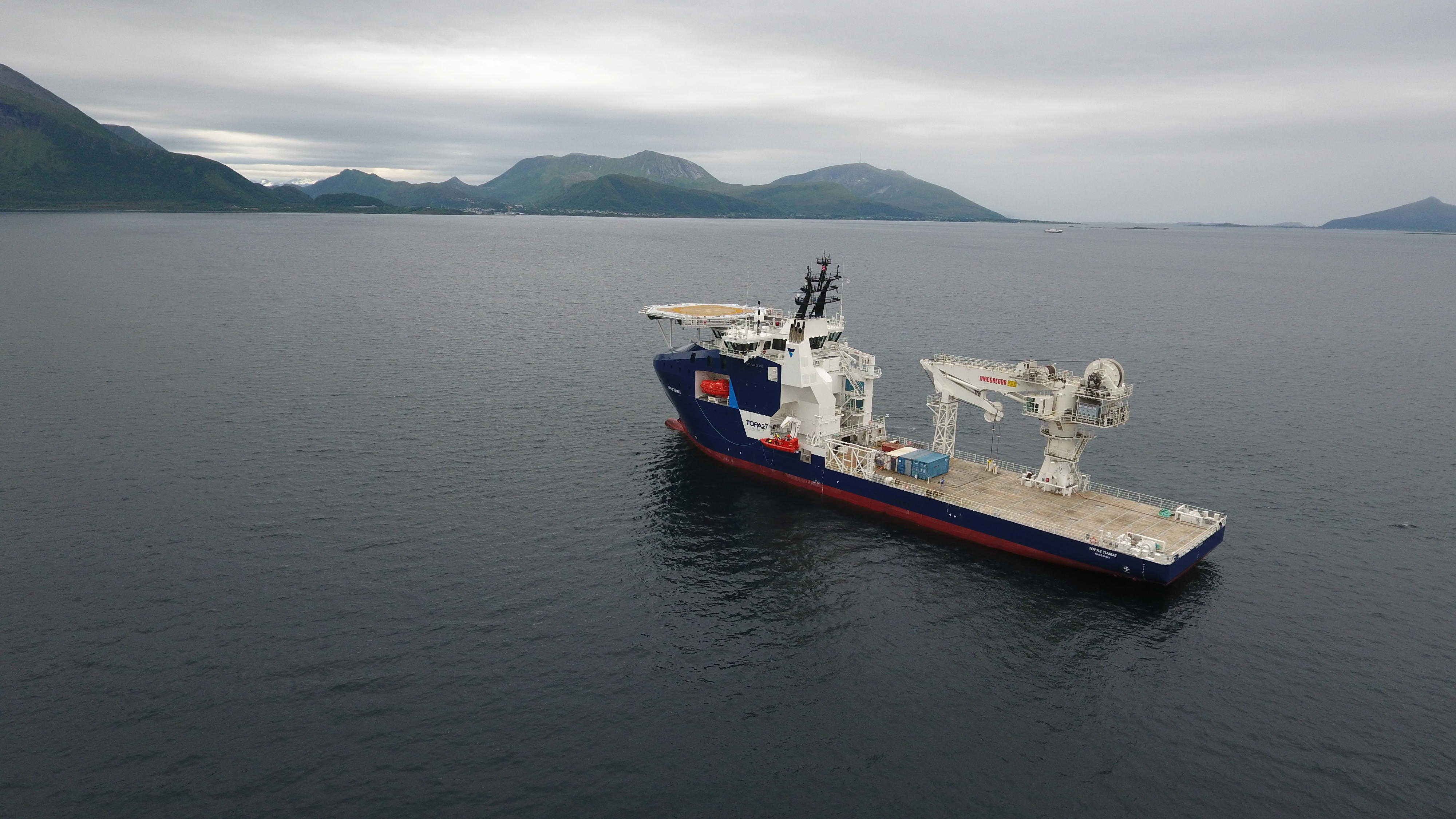 The vessel will go straight to work in the North Sea under the charter agreement with Norwegian contractor Reach Subsea.
The charter is for two and a half years, with three yearly options.
Topaz Tiamat will be deployed as a part of the co-operation agreement between Reach and MMT, who have been awarded several frame agreements over the last year for survey, IMR and light construction works in the oil and gas and renewable sectors.
The sister vessel, Topaz Tangaroa, has also been recently charted for renewable energy projects.
Developed for crane operations and light subsea construction with intervention duties, the Topaz Tiamat is of VARD 3 08 design, measuring a total length of 98.1 meters with a beam of 20 meters.