Triton-C wave energy device taking final shape ahead of Hawaii splash
U.S.-based company Oscilla Power has made progress with final assembly operation of its Triton-C wave energy device that will soon be deployed offshore Hawaii.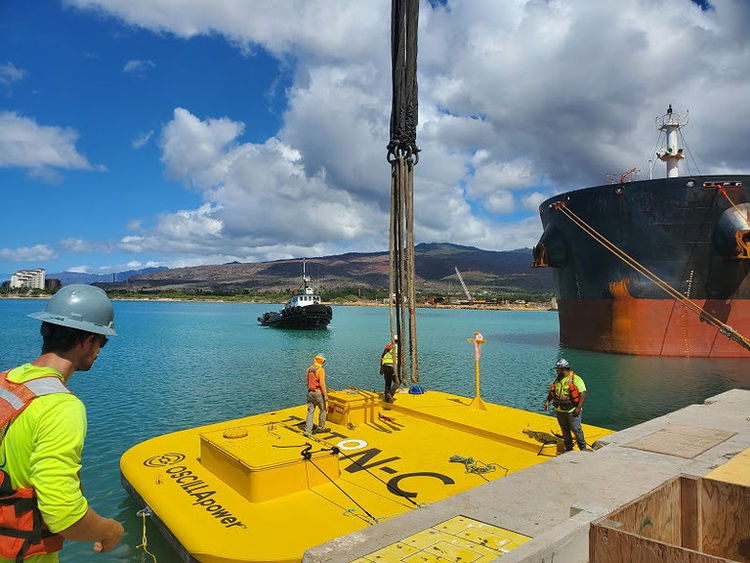 Oscilla Power's team has been hard at work in Hawaii, working closely with the company's local contractors to assemble the eight separate parts forming the Triton-C wave energy device, that were shipped to Hawaii a few weeks ago.
According to the company, the Triton-C's reaction ring structure was successfully assembled in Honolulu a week ago, and is now ready to be mated to the surface float.
The Triton-C and the reaction ring will be towed to site in Kaneohe Bay, where the ring will be suspended below the float and firmed to it using three tendons, each of which will be connected to an individual hydraulic/electric drivetrain within the surface float.
The relative motion between the surface float and the reaction ring will result in the forces and motion on each tendon which ultimately will generate electricity.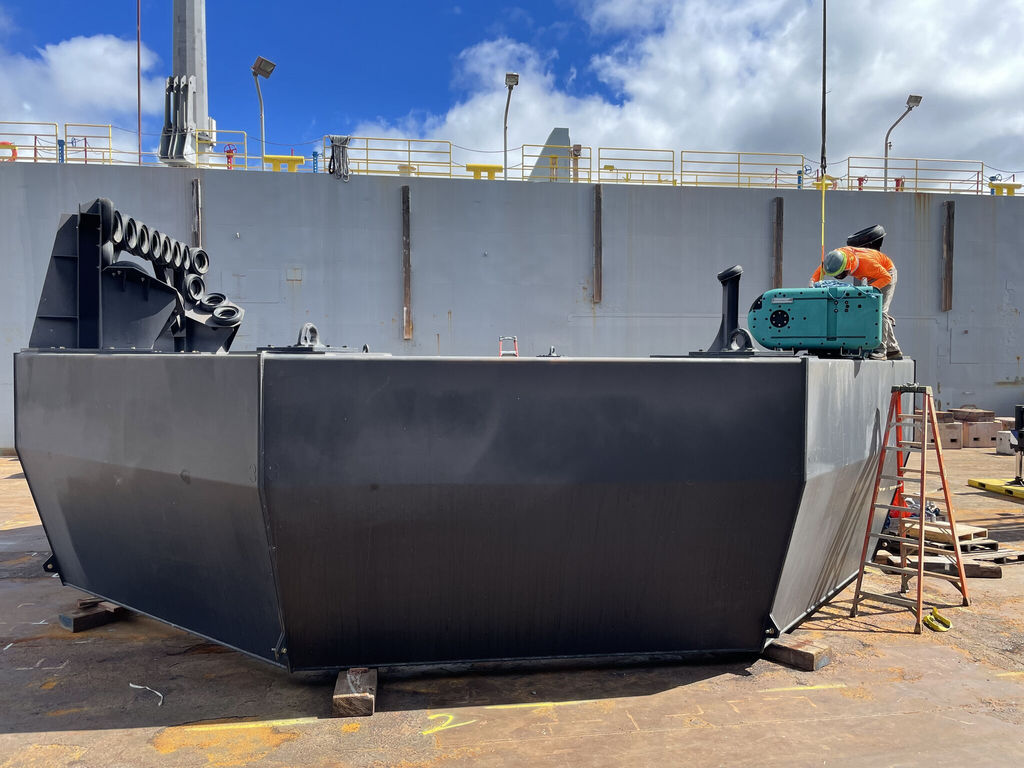 Triton technology uses a multi-mode point absorber approach to generating energy from the waves.
The device consists of a geometrically optimized surface float connected to a ring-shaped, vertically asymmetric heave plate.
The surface float is said to be able to extract energy from ocean waves in all six degrees of freedom, allowing for increased energy capture across a wider range of ocean conditions.
The Triton-C, rated at 100kW, will be installed at the U.S. Navy's Wave Energy Test Site (WETS) site, a pre-permitted location that includes all required infrastructure, such as the subsea grid connection and moorings.
Furthermore, Oscilla Power has raised over $200,000 in an ongoing crowdfunding campaign on StartEngine platform, whose goal is to collect $3 million to fund the development and deployment of its first utility-scale megawatt-size system in India.
"We are thrilled with the support we have received so far and look forward to accomplishing more milestones in the near future.

"Let's keep this momentum going! We encourage you to share our raise with your network and help us continue to grow", the company said.