Oscilla Power starts crowdfunding to support wave energy project in India
U.S.-based wave energy company Oscilla Power has launched a crowdfunding campaign to support its planned wave energy project in India.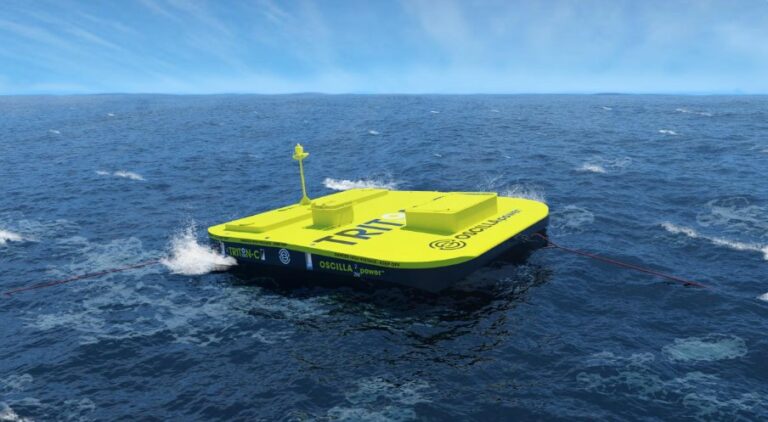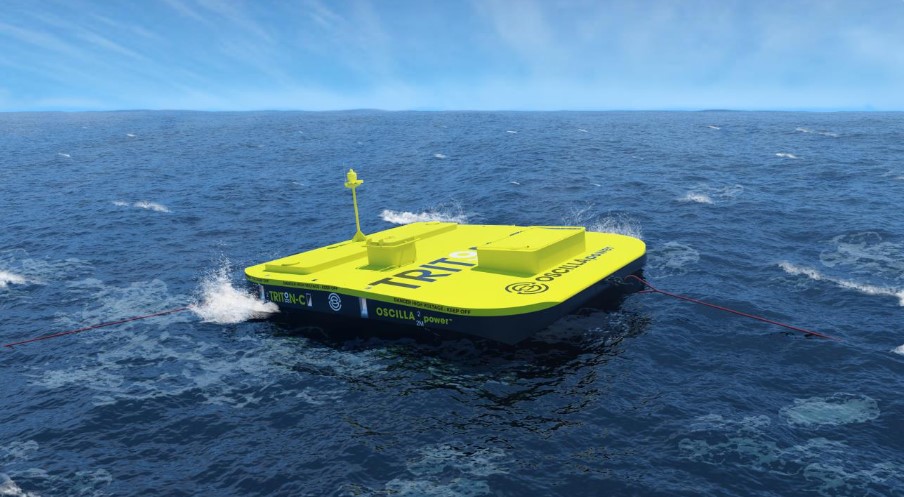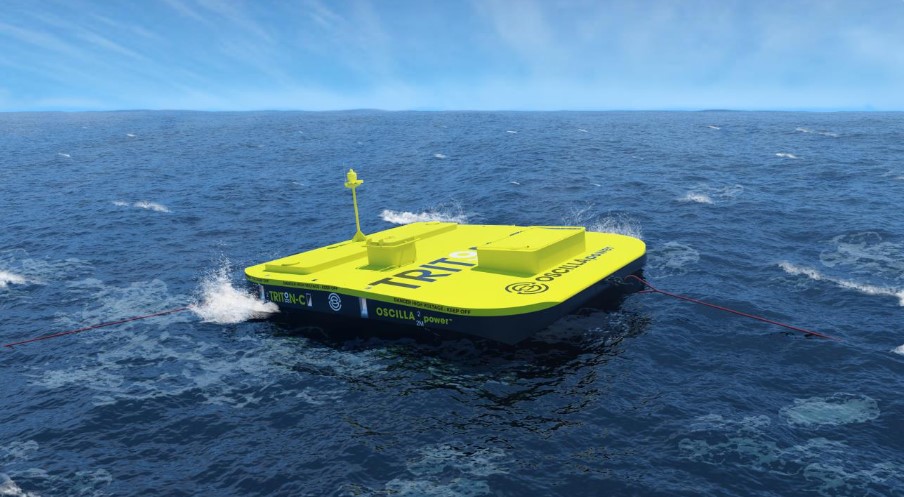 Oscilla Power's new fundraising round, run on StartEngine platform, has a target of $3 million at $2.03 per share.
According to the company, the proceeds will be used to fund the development and deployment of its first utility-scale megawatt-size system in India.
"We have identified that the initial locations for the utility scale system go-to-market strategy will be on the west coast of India. Unlike western markets, India has a tremendous need for new power plants to meet the demands of its rapidly growing middle class and industry.
"To meet growth in electricity demand over the next twenty years, India will need to add a power system the size of the European Union to what it has now", Oscilla Power said.
Oscilla Power has developed a Triton device, which is a multi-mode point absorber that consists of a geometrically optimized surface float connected to a ring-shaped, vertically asymmetric heave plate by three taut, flexible tendons.
Unlike most conventional wave energy devices, Triton's surface float can extract energy from ocean waves in all six degrees of freedom (heave, pitch, surge, roll and yaw) allowing for increased energy capture across a wider range of ocean conditions, according to Oscilla Power.
The cost to build and install a utility-scale Triton wave energy system for use in India is approximately $1 million, which is significantly lower than the cost to manufacture a system for a U.S. or European climate, which would be closer to $2-2.5 million, according to the company.
The cost difference is due to the milder wave climate and allows a lower initial CAPEX. The expected energy cost would be similar for both systems, Oscilla Power noted.
"The first deployment of the utility-scale system will be a 1/6th scale ocean test that is planned for Maine, US and India in 2022. This will confirm the design and our hope is to deploy a full-size 1MW system on the southwestern coast of India in 2024", Oscilla Power said.
Almost exactly a year ago, in July 2020, Oscilla Power announced it was in planning stages for a demonstration of its 1MW Triton wave energy system in Southern India.
At the time, it was revealed that Kerala's Agency for New and Renewable Energy (ANERT) will lead implementation of the project, which is likely to involve a number of key local and national agencies in India.