TT-Line starts construction of LNG-powered RoPax ferry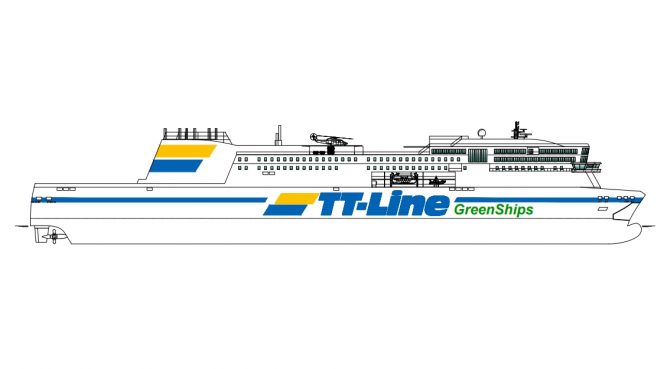 ---
German ferry operator TT-Line said that the construction of its LNG-powered RoPax ferry started at the Chinese shipyard Jiangsu Jinling.
Commenting on the construction start, TT-Line's CEO Bernhard Termühlen said the steel cutting is a milestone in the project that focused on economic and ecological efficiency that resulted in an optimized ship design.
The new TT-Line vessel will be built on the Green Ship concept of the company and is designed to carry 800 passengers and more than 200 trucks and trailers.
The vessel is intended to be used within TT-Line's route network in the Baltic Sea.
It will have a length of 230 meters and a breadth of 31 meters, featuring dual-fuel engines that can be powered by liquefied natural gas.
While the construction is progressing the company is progressing the interior planning and design. The company said the planned delivery for the newbuild is 2022