Two players forging ties to establish gas-to-industry business in Morocco
Africa-focused energy company Chariot has joined forces with Vivo Energy, a pan-African retailer and distributor of high-quality fuels and lubricants, to develop the gas-to-industry market in Morocco, which will enable further commercialisation of future gas production from its flagship gas project located within the Lixus licence offshore Morocco.
Chariot revealed on Tuesday, 2 May 2023, that it had entered into a partnership agreement with Vivo Energy with the objective of creating a midstream joint venture that would oversee the distribution of natural gas to industrial customers in Morocco.
Peyami Oven, Vivo Energy Maroc MD, commented: "This partnership is central to support industrials' transition to a lower carbon source of energy. Development of a gas-to-industry market will enable our existing and potential customers to have access to an abundant and cost competitive source of domestic gas.
"Together with Chariot, our partnership is built on strong expertise and a deep knowledge of the Moroccan market and the latest gas technologies. This makes us well positioned to offer best in class and fit for purpose energy solutions to a large spectrum of industries in Morocco."
According to Chariot, the objectives of the partnership will be to implement a gas-to-industry business in Morocco through the development of marketing and commercialisation of natural gas to industrial customers. The two players will also establish a jointly owned special-purpose vehicle for the purchase, transportation and distribution of natural gas to end-users.
Stan Mittelman, Vivo Energy CEO, remarked: "We will work closely with Chariot to jointly leverage our position in Morocco, giving us the opportunity to offer a cleaner and more competitive source of energy for our industrial customers. Further development of the country's mid and downstream infrastructure will also facilitate the distribution and increased use of this important domestic resource over the longer term as the industrial gas markets continue to mature.
"We are confident that the development of the Anchois field, combined with the advancement of Morocco's gas market, will further accelerate the country's industrial roadmap towards becoming a less carbon intensive economy, and supporting its export strategy."
In addition, the companies will put in place a long-term gas sales agreement for a portion of the future gas production from the Anchois development project located in the Lixus offshore licence area, which contains the Anchois gas field. This licence is operated by Chariot, which has a 75 per cent interest while its partner, ONHYM, holds the remaining 25 per cent interest.
Adonis Pouroulis, Chariot CEO, stated: "We are delighted to be partnering with Vivo Energy, a company which has an extensive footprint in Morocco and the African continent, to develop and deliver a long-term supply of natural gas across the rapidly growing industrial sector in country. Morocco's significant industrial gas demand, which this partnership will supply into, further supports the commercial viability of the Anchois project.
"This agreement confirms the priority given by Chariot to the Moroccan energy market, expands upon our other existing sales negotiations around future offtakes for the gas from the Anchois gas field and sets out a collaborative partnership with one of the continent's leading energy distributors, as we continue to develop this high margin low risk asset."
The FEED for the Anchois project was initiated in June 2022 and the initial development covers three subsea producer wells, including the Anchois-2 well drilled with Stena Drilling's Stena Don rig in 2022, with multi-zone completions to enable gas recovery across multiple stacked sands.
Chariot signed a pipeline tie-in agreement last year with the Office National des Hydrocarbures et des Mines, securing access to the Maghreb Europe Gas Pipeline (GME) in Morocco to deliver the gas to the anchor gas offtakers.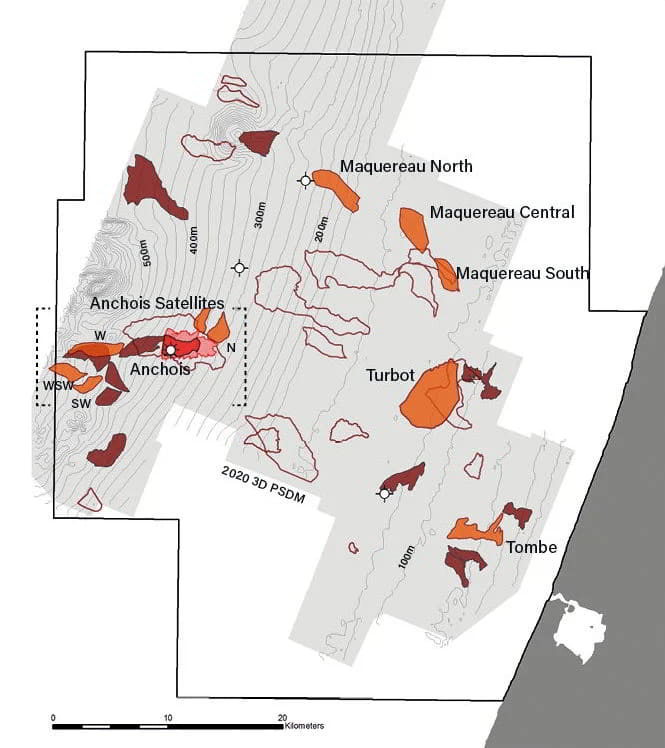 Pierre Raillard, Chariot Morocco Managing Director, said: "A key part of our strategy in Morocco is to promote energy self-sufficiency and be a catalyst for growth and we are very pleased to be working together to deliver this important domestic resource directly into the country's gas-hungry industrial sector."