Typhoon-proof floating solar plant marks operational milestone in the Philippines
The 223kWp floating solar demonstrator, developed by the Norwegian floating solar specialist Ocean Sun, has celebrated two years in operation during which it successfully weathered through two typhoon seasons without any damage.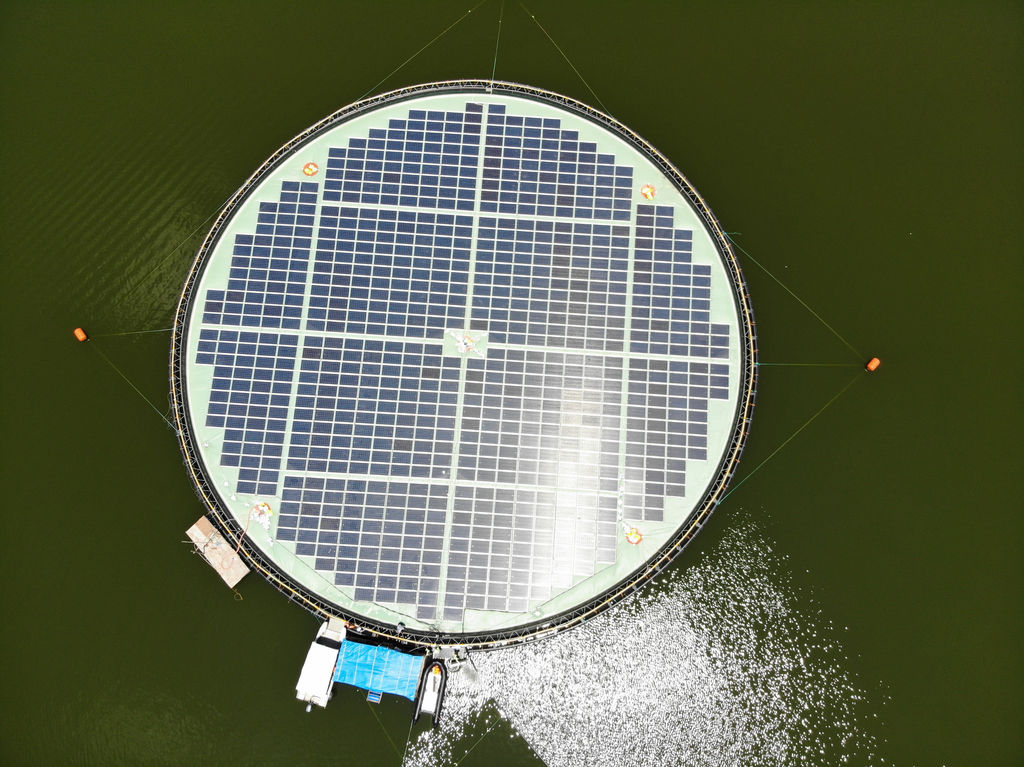 Ocean Sun's demonstration plant, developed for renewable energy companies SN Aboitiz Power-Magat (SNAP) and Scatec, is built on the Magat Dam, located in the middle of the Philippine typhoon belt.
The unit has been designed to withstand wind speeds of up to 275km/h, and according to Ocean Sun, it went through two typhoon seasons with strong winds and high precipitation without damage or other negative impacts.
In contrast, Ocean Sun's floating solar unit in Albania, which was damaged and retrieved ashore in June 2021, had been impaired due to strong winds, with speeds above the design criteria applied for the solution installed, the company informed recently.
Based on lessons learnt and operational experience in an even harsher environment at Magat dam, Ocean Sun said it was convinced that the faults identified can be adjusted and avoided in the future.
While the ownership of the Philippine plant has been transferred to SNAP, Ocean Sun still follows the system's performance closely to document the benefits of the technology.
During spring 2021, Ocean Sun replaced some of the solar panels that were of an older prototype version with the latest design panel to improve the performance of this demonstration system.
Floating solar market in Southeast Asia
Southeast Asia has been heavily affected by the global pandemic and many countries have experienced long periods of lockdowns and travel restrictions, which has hindered Ocean Sun's activities in the region.
Despite this, interesting dialogues are being held especially regarding opportunities in Singapore and in the Philippines, according to Ocean Sun.
As the Philippines is an area with typhoon activity, Ocean Sun's technology for floating solar is said to be uniquely positioned due to its demonstrated capability to withstand harsh wind.
SNAP has previously expressed their intention to build utility-scale floating solar on the Magat Dam, where Ocean Sun built a pilot system which surpassed two years of successful operation.
Another area of interest is Laguna di Bay, a large brackish lake next to Manila, where local authorities are working on guidelines for development of utility scale floating solar, Ocean Sun said.
Awaiting such guidelines, Ocean Sun has entered into discussions with a global engineering, procurement and construction (EPC) company to position for bids on upcoming tenders on the lake.
When it comes to Singapore, Ocean Sun boasts a testbed with 3.5 years in operation nearshore in Singapore, which is longer than any other floating photovoltaic scheme currently in operation, the company claims.
"We hope to see the first full-scale system deployments during next year from government backed initiatives together with strong local partners. It is our belief that the performance of our testbed and these full-scale systems will position us favourably for coming expansions on the seas around Singapore", Ocean Sun said.
The Singapore Government has launched its 'Green Plan' initiative, setting clear goals of 1.5GW installed solar by 2025 and at least 2GW by 2030.
Singapore currently has about 0.5GW of installed capacity, and there is not much land space in the small island nation to develop land based solar – hence a significant portion of this will likely be near shore developments, Ocean Solar expects.
Similarly, there are hydro dams across South-East Asia where water level variations of up to 50 metres, challenging lakebed conditions and relatively deep water, making the Ocean Sun technology very competitive, the company said.
"There is an ongoing engagement with various developers to inform about our technology and position the company for future installations on these dams", Ocean Sun added.