U-Ming inks new sustainability-linked loan for 11 eco-friendly bulkers
U-Ming Marine Transport Corporation, one of Taiwan's largest listed bulk carrier companies, has signed a $50 million sustainability-linked loan with ANZ Bank Taiwan to fund its fleet renewal plan.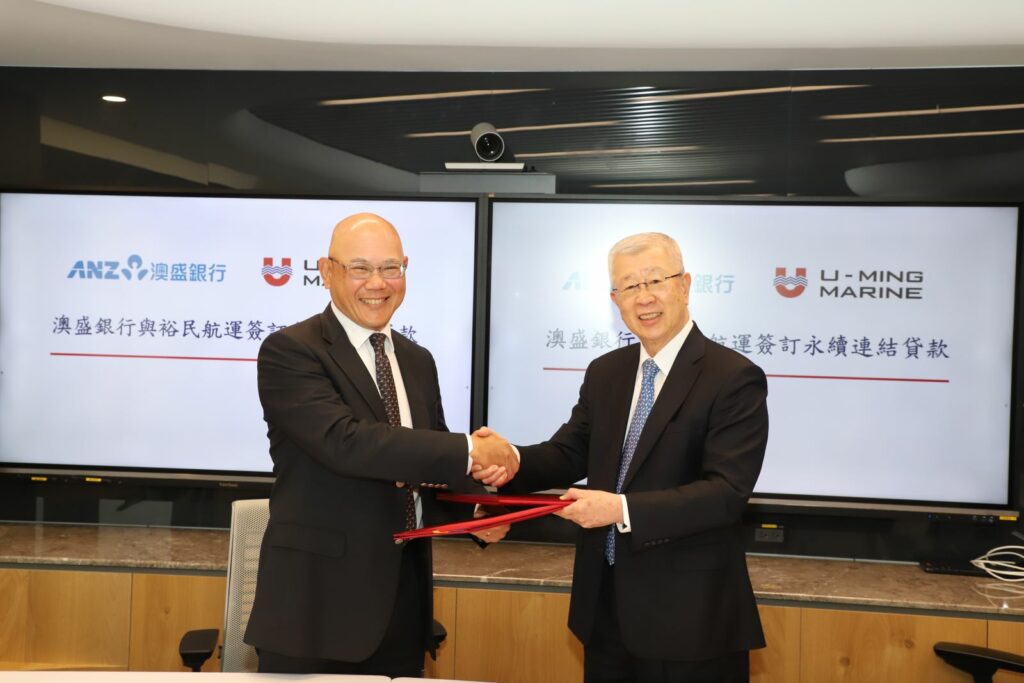 According to U-Ming, the loan will be used to finance the company's fleet renewal plan which includes the delivery of 11 new bulk carriers by the end of 2022.
As disclosed, the vessels will feature optimised hull design, energy-saving main engines and devices, ultra-low friction paint hull-coating and a fleet safety management system designed by U-Ming.
This sustainability-linked loan from ANZ Bank further is said to demonstrate U-Ming's long-term commitment to transforming its vessels into a modern, environmentally-friendly fleet that fully complies with the IMO carbon reduction targets.
Furthermore, the company has engaged an external reviewer – the classification society DNV – to ensure the targets are aligned with the sustainability-linked loan and its business strategy.
ANZ Taiwan's country head Hong Swee Lau said: "ANZ Taiwan is excited to support U-Ming Marine on this sustainability-linked loan. As one of the largest bulk carriers in Taiwan, U-Ming marine has the scale to make a significant impact through its sustainability agenda in the industry and its strategy aligns with ANZ's ambitions to help drive the global transition to net zero."
"We want to assure our customers that we are working towards the goal of operating an environmental-friendly fleet for the benefit of the next generation so that shipping is sustainable for our planet over the long term. We are committed to making significant investments in this goal and we aim to be a leader in our market", adds C.K. Ong, U-Ming's president.
This is the second sustainability-linked loan for U-Ming since the beginning of the year. Namely, in February, the shipping company signed a $70 million loan with Singapore-based Oversea-Chinese Banking Corporation (OCBC Bank).
The loan will be used to fund the construction of two new 210,000 dwt bulk carriers in China that are due for delivery in the final quarter of 2022.
To remind, the Taiwanese company secured its first sustainability-linked loan worth $45 million back in April 2021.
The loan was obtained from E.SUN Commercial Bank to purchase one LNG Dual Fuel Tier III 190,000 dwt bulker, which has been awarded a 10-year charter contract by mining company Anglo American.
Follow Offshore Energy's Green Marine on social media: