U.S. and EU scaling up efforts to ensure energy security and curb emissions
Amid the growing geopolitical crisis, the United States and the European Union are planning to intensify efforts to ensure energy security and reduce emissions in a bid to ramp up the deployment of clean technologies in line with net-zero goals while pursuing diversification of energy supplies to Europe in a sustainable manner.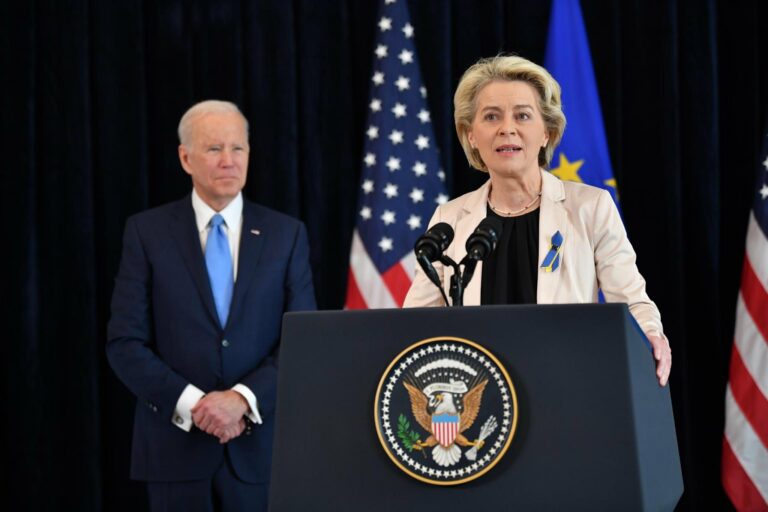 In a joint statement on Monday during the G7 meeting, the EU and the U.S. emphasised that in the wake of the further invasion of Ukraine, Russia was continuing to use natural gas as a "political and economic weapon," adding that Russia's energy coercion had put pressure on energy markets, raised prices for consumers, and threatened global energy security.
Furthermore, the two point out that this was most recently demonstrated by the "politically motivated acute" disruptions of gas supplies to several EU Member States, which underscores the importance of the work both the U. S. and the European Commission are doing to end Europe's reliance on Russian energy.
In Europe's case, this is illustrated through the REPowerEU plan, which confirmed the EU's objective to reach independence from Russian fossil fuels well before the end of the decade, replacing them with stable, affordable, reliable, and clean energy supplies.
In pursuit of a way to address the challenges involved with reducing energy imports from Russia, a joint Task Force on Energy Security was announced by U.S. President Joe Biden and EC President Ursula von der Leyen on 25 March, when the LNG supply deal between the EU and the U.S. was also revealed.
The United States and the European Commission claim that they have made "important strides" towards reducing the EU's dependence on Russian fossil fuels since then. This was done by decreasing natural gas demand, cooperating on energy efficiency technologies, and diversifying energy supplies. In addition, this duo is taking "decisive action" to reduce the overall demand for fossil fuels in line with the Paris Agreement and shared goal of net-zero emissions no later than 2050.
The U.S. and the EU underline that they are working to diversify energy supplies to Europe. When Russia cut supplies of natural gas to several EU Member States, the U. S. and other producers stepped up and due to this, global LNG exports to Europe have risen by 75 per cent since March 2022 compared to 2021, while U.S. LNG exports to Europe have nearly tripled. 
To facilitate these efforts, the EU Energy Platform was established in March to coordinate measures to secure reliable and diversified energy supplies for the EU, including through the voluntary common purchase of pipeline gas, LNG, and hydrogen. Additionally, the first Regional Energy Platform for South East Europe was also established to support gas diversification of the region traditionally dependent on Russian supplies.
"The United States is a key partner for the sustainable diversification of gas supplies to this region and other acutely impacted EU Member States, including by supporting demand reduction and accelerating clean technologies," as outlined within the joint statement from the EC.
Bearing in mind the environmental impact of LNG production and consumption, the U.S. and the EC intend to step up their cooperation to reduce methane emissions. This will be done to make sure that EU-U.S. LNG trade is "aligned with the scope of an internationally accepted measurement, reporting and verification standard for methane emissions while working to reduce venting and flaring in natural gas production, and methane leakage in the transmission and LNG supply chain."
The two also plan to continue their cooperation to reduce methane emissions globally and the joint launch with 11 other countries of the Global Methane Pledge Energy Pathway is expected to advance both climate progress and energy security internationally.