U.S. player gets work on rig conversion project covering three jack-ups
U.S. energy infrastructure company New Fortress Energy (NFE) has awarded an engineering and project management contract for the conversion of three jack-up rigs destined for the Gulf of Mexico to Zentech, a Houston-based marine engineering firm.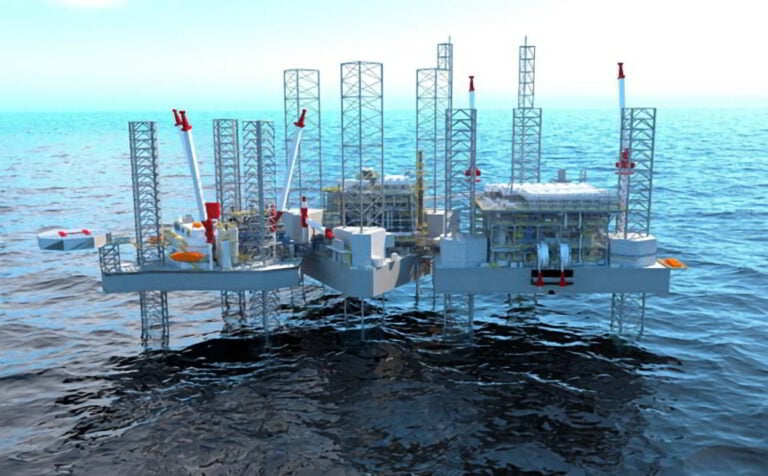 Zentech Technical Services Incorporated (Zentech) disclosed the award of marine engineering scope by New Fortress Energy last week. This deal entails the conversion of three jack-up rigs, which will be deployed and installed in the Gulf of Mexico as an offshore gas processing and liquefaction plant.
Ramesh Maini, CEO of Zentech Incorporated, remarked: "We are very excited to work with New Fortress Energy on this venture. We have always dedicated ourselves to our strong culture of putting our customers first and providing them with innovative engineering solutions."
Regarding Zentech's recent deals, it is worth noting that the U.S. firm was awarded a detailed design engineering contract in November 2022 for the construction of jack-up rigs by International Maritime Industries (IMI), the largest integrated, full-service shipyard in the MENA region.
On the other hand, NFE finalised the deal with Pemex in November 2022, which would enable it to develop and operate the Lakach natural gas field and deploy an FLNG solution off the coast of Veracruz in Southeastern Mexico.
As a result, NFE plans to invest in the continued development of the Lakach field over a two-year period by completing seven offshore wells. In addition, the firm will deploy its 1.4 MTPA Sevan Driller FLNG unit – currently undergoing conversion at a shipyard in Singapore – to the field in a bid to liquefy the majority of the produced natural gas.
The Lakach FLNG unit is one of five FLNG units the firm plans to deploy in the next two years, adding approximately 7.0 MTPA of incremental liquefaction capacity to the global market. The area around Lakach has a total resource potential of 3.3 trillion cubic feet (Tcf) and encompasses "one of the most significant undeveloped offshore natural gas resources in the Western hemisphere," according to NFE.
When it comes to NFE's other recent activities, it is worth noting that the U.S. player finalised its agreements with Mexico's Comisión Federal de Electricidad (CFE) in October 2022, as part of a growing strategic alliance.
This covers the expansion of the company's gas supply to CFE's power plants, selling New Fortress' La Paz power plant to CFE and creating the new floating LNG hub off the coast of Altamira.