UK operator to own no rigs after selling its other stacked semi-sub
UK-based offshore drilling contractor Awilco Drilling has decided to sell a semi-submersible rig to its compatriot decommissioning services provider, Well-Safe Solutions. Following the sale, Awilco will have no other drilling assets in its fleet.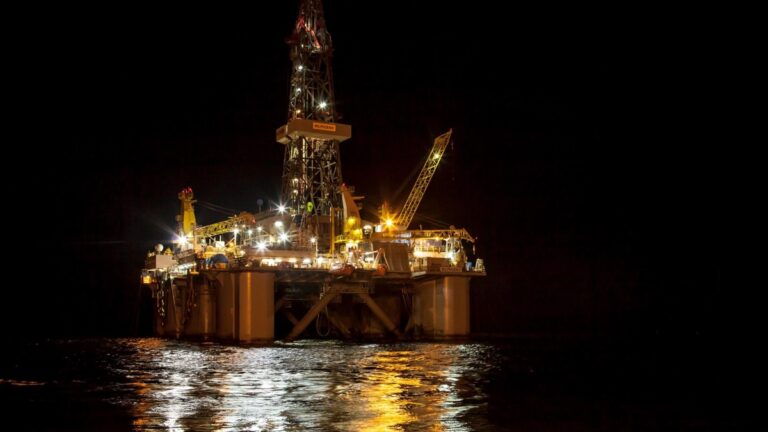 Awilco Drilling revealed on Wednesday that its fully owned subsidiary, Awilco Drilling Offshore (UK), has signed a Memorandum of Agreement (MOA) for the sale of the WilPhoenix rig to Well-Safe Solutions.
The agreed purchase price is $15.5 million and the expected time of delivery of the rig is on or around 1 June 2022. The rig has been warm-stacked in Invergordon since October 2021 following the completion of its contract with Ithaca Energy.
WilPhoenix is one of Awilco Drilling's two Enhanced Pacesetter semi-submersibles and is equipped for drilling in water depths up to 1,200 ft.
Meanwhile, WilHunter, Awilco Drilling's other semi-submersible, is in the process of being sold for recycling. This is expected to be concluded by the end of 2Q 2022.
As reported in November 2021, Awilco decided to sell its WilHunter rig, which had been stacked since 2016, due to a lack of employment.
Once both of these rigs have been sold, Awilco will have no other rigs in its fleet. The company is currently in dispute with Singapore's Keppel shipyard over two other rigs – Nordic Winter and Nordic Spring – which the company had ordered in 2018 and 2019 only to cancel both orders at two separate events in 2020 due to alleged breaches of contracts, which Keppel denied. The company is also seeking a refund of the instalments paid from Keppel and the two are in arbitration proceedings.
Keppel FELS submitted claims in respect of amounts it considers recoverable due to termination provisions in the contracts for both Nordic Winter and Nordic Spring. Statement of claims was received from Keppel FELS in the amount of $424.9 million for the first rig and $268.9 million for the second one but these claims were strongly denied by Awilco.
According to Awilco's 4Q 2021 update released in March 2022, the tribunal hearing for Rig 1 was scheduled to begin in October 2022 with an award expected in 1Q 2023 while the hearing for Rig 2 is expected to follow a couple of months after.
Three rigs bought in as many years
While Awilco will have no rigs left in its fleet soon, this is the third rig purchase for Well-Safe Solutions.
In April 2019, Well-Safe bought the Ocean Guardian semi-submersible rig from Diamond Offshore and later renamed it to Well-Safe Guardian. In September 2020, the company bought the West Epsilon jack-up rig from Seadrill and renamed it to Well-Safe Protector.
In a separate statement on Wednesday, Well-Safe confirmed the purchase of Awilco's WilPhoenix, saying it will rename it to Well-Safe Defender. Following its delivery to the new owner, the company will carry out optimisation and recertification requirements for future well plug and abandonment (P&A) activity.
The rig acquisition is expected to create around 100 jobs in a variety of onshore and offshore roles, in addition to the 231 personnel already employed by Well-Safe Solutions.
Phil Milton, Chief Executive Officer at Well-Safe Solutions, said: "The addition of a third specialist decommissioning rig enables Well-Safe Solutions to deliver upon our vision of being the industry's trusted well decommissioning service partner of choice, and is in line with the company's long-term growth strategy."
The WilPhoenix is expected to enter service with its new owners as the Well-Safe Defender in late 2022.