Uni-Tankers in major fleet expansion swoop
In a strategic move set to bolster its maritime capabilities, Danish ship owner and operator, Uni-Tankers, has unveiled that it has added five new vessels to its fleet.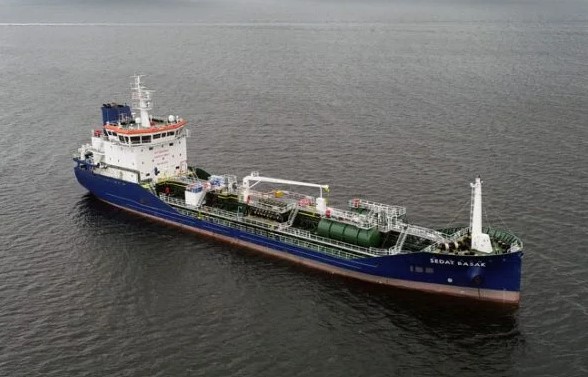 The fleet expansion includes long-term deals for four newbuilding vessels and one ECO small clean chemical/product tanker built in 2022, named M/T Sedat Basak.
Based on the data from VesselsValue, the 6,100 dwt chemical-product tanker is owned by Gozne Maritime & Trading from Malta, and operated by Swedish Alba Tankers. The ship was delivered in September 2022 by Turkish shipyard Gisan Altinova, and it is IMO Tier III compliant.
Uni-Tankers said that it has signed a long-term deal for two new-building sister vessels to M/T Sedat Basak with stainless steel tanks which will be delivered in 2024 and 2025.
All three vessels are of modern ECO design and are approx. 30 pct more fuel efficient than conventional vessels of the same size, the company revealed.
In addition, Uni-Tankers has signed a contract with an undisclosed Japanese partner for a long-term deal for two 12,500 dwt stainless-steel newbuildings, Swan Virtue and Swan Glory, with delivery in 2025 and 2026.
"All four above-mentioned newbuildings are being built according to the highest safety and environmental standards and will comply with IMO Tier 3 NOx and Sox emission requirements," the company added.
Uni-Tankers operates a fleet of 30 ships, which are half owned and half chartered.
Last year the tanker owner and operator announced plans to retrofit two of its tankers in an effort to meet expectations for energy efficiency for the years ahead. The ships in question are chemical carriers Anhout Swan and Lessow Swan and they were fitted with a new Berg Propulsion control system achieving a 15-17% efficiency gain respectively.