United Heavy Lift welcomes its 1st F900 Eco-Lifter
Germany's multipurpose shipping company United Heavy Lift (UHL) has taken delivery of MV UHL Faith, the first in a series of the company's eight F900 Eco-Lifters.
The 14,100 dwt tweendecker was delivered to its owner by the CSSC shipyard in Hudong, China, on 18 January 2021.
"We affirm our company's commitment to contributing to an eco-friendly shipping industry by investing in fuel-efficient tonnage. We look forward to taking delivery of six identical newbuildings in 2021 and two in early 2022," Lars Rolner, senior advisor and founder of the United Group, commented.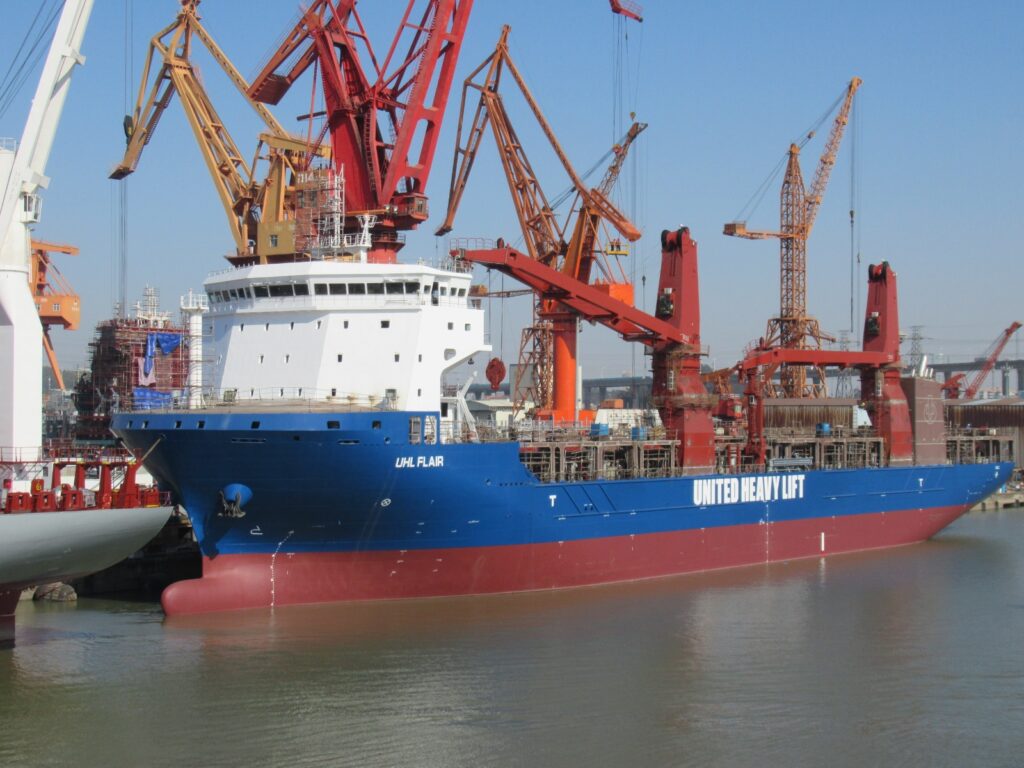 Once the newbuilding program is complete, UHL will have a fleet of seventeen F900 Eco-Lifter vessels which are said to be the most fuel-efficient heavy lift vessels in service.
"The carbon footprint of the F900 class is 30-50% less compared to the existing heavy lift fleet in the market," Lars Bonnesen, managing director of UHL, said.
"The new vessels offer superior intake and crane capacity to cater to the needs of a wide range of industry clients and cargos," he added.
The vessels' weather deck encompasses 2,990 square metres.
MV UHL Faith will start its maiden voyage towards Europe, where the vessel is expected to arrive in Hamburg, Germany in February.
"We would like to thank CSSC Leasing, China, for their great support in securing the F 900 vessels in a fourteen-year time charter to UHL," Rolner noted.
The F-900 Ecolift class was designed and built based on the latest technology available and is equipped with advanced systems and fuel-efficient propulsion technology. With adjustable tween-decks and well-shaped cargo holds, the vessels can accommodate a wide range of project and heavy-lift cargo. 
Since its inception in 2015, UHL has significantly grown and become part of the United Shipping Group. Managed under the umbrella of the United Group, UHL is complemented and supported by its affiliated companies United Wind Logistics, United Engineering Solutions, and United Heavy Transport.