University researchers help optimise Seabased's wave power generators
Researchers from the University of Edinburgh and Swedish wave energy developer Seabased have completed a project to optimise the latter's direct drive linear generator.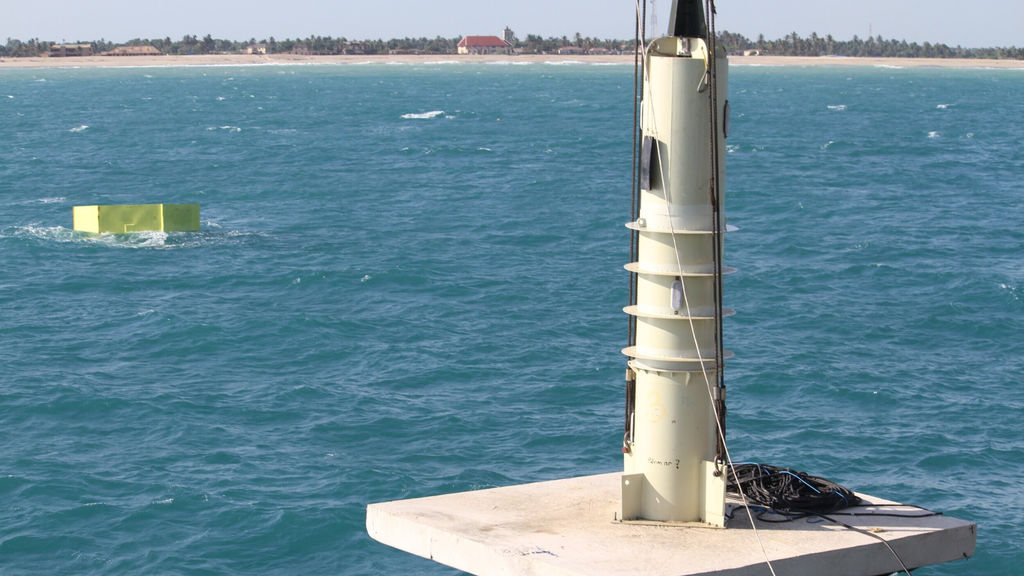 Seabased engaged the University of Edinburgh to use its powerful 3D tool to model the direct drive linear generator´s response to different kinds of waves.
The team optimised the electromagnetic design of the permanent magnet topology, while CFD modelling was used to confirm operation in high ambient sea water temperatures for Seabased's optimisation project.
The results will enable Seabased to better optimise its wave-to-grid system by maximizing the power generation achievable from multiple generators connected to one electrical system.
According to Seabased, it is looking for the sweet spot, the optimal point, where the system can produce maximum output at minimum cost, without risking excessive wear and tear on system components.
Markus Mueller, chair of electrical generation systems at the University's School of Engineering, said: "Seabased has a very advanced technology in the wave energy sector, and it has been exciting for us to participate in this optimisation project".
Laurent Albert, Seabased's CEO, added: "This project is a key part of a larger campaign in preparation for certification and industrial ramp-up of Seabased's wave energy parks. We are pleased that the results confirmed previously measured performances, and gave us valuable, tangible insights in the optimization of the whole system".
The project is part of an ongoing system optimization project in advance of the commercial launch of the Seabased wave-to-grid system.