US wave energy company wraps preps ahead of Hawaii deployment
Oscilla Power has completed two key preliminary steps in preparation for the launch of its Triton-C wave energy converter at the Wave Energy Test Site (WETS) in Hawaii.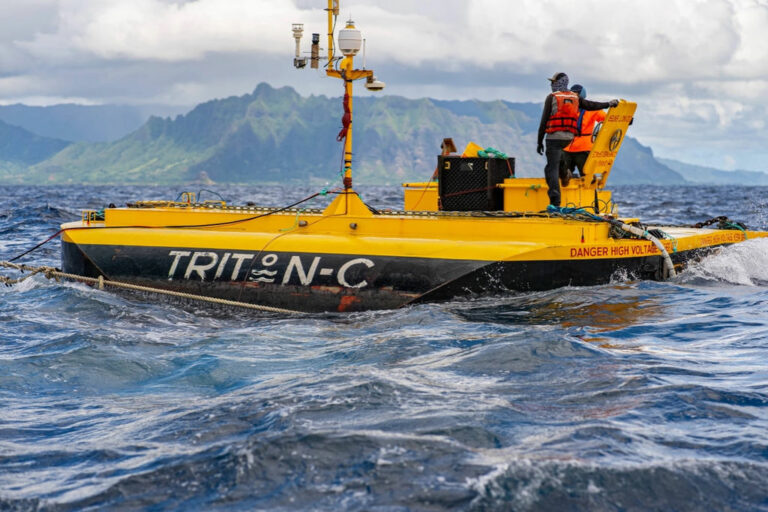 The US-based company said it relocated the Triton-C device and performed setup and staging activities at the launch site at the WETS. These steps were deemed necessary precursors to a full, commercial-scale demonstration once work on the WETS site is completed by the US Navy.
During the 12-hour effort, the Triton-C was towed from Honolulu Harbor to the grid connection point at the WETS site in Kaneohe Bay where the Triton-C will eventually be tethered for a commercial-scale demonstration.
At this location, the team was able to rehearse and work through some of the activities needed for the ultimate deployment. Activities included testing the ability to manually activate various systems under some of the significant motions experienced by the system. As a result, the team is now making the necessary adjustments in advance of full power performance tests in the coming weeks.
Tim Mundon, chief technology officer of Oscilla Power, said: "It was an incredibly rewarding experience to get the Triton-C out to its final deployment location and see just how it operates, if only for a few hours.
"We now know what to expect from both setup and operations as we plan for the next phase of the launch – a more expansive testing of the energy capture and power generation components of the Triton."
Perhaps most important is that the WEC is now staged only two miles away from the WETS launch site, allowing Oscilla Power to take advantage of suitable weather and wave conditions for both further testing and the ultimate installation.
The WETS site is a pre-permitted location and includes all required infrastructure, such as the subsea grid connection and moorings.
Subscribe and follow
Offshore Energy – Marine Energy LinkedIn