Vard Starts Building Ponant's Electric Hybrid Cruise Ship
Norwegian shipbuilder Vard has held a steel cutting ceremony marking the start of construction of a polar exploration vessel for French cruise company Ponant.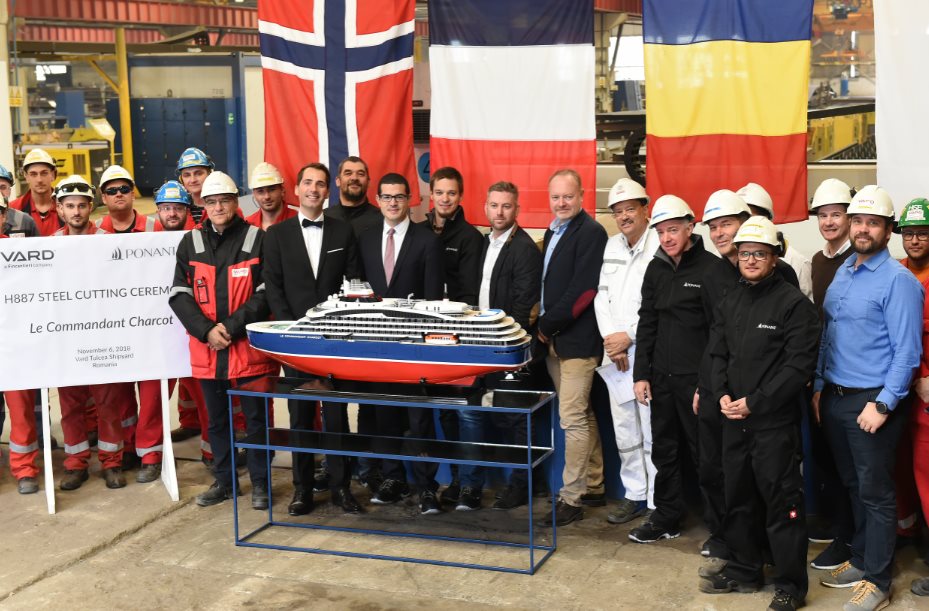 The shipbuilding process for the new unit, to be named Le Commandant Charcot, was launched on November 6 at Vard Tulcea in Romania.
Ponant said that the delivery of its new flagship, which will be an electric hybrid vessel powered by liquefied natural gas (LNG), is scheduled for 2021.
Designed for intense polar explorations, and with PC2 Polar Class certification, Le Commandant Charcot is expected to start visiting the geographic North Pole following delivery.
Ponant and Vard signed a contract for the design and construction of the electric hybrid cruise icebreaker in December 2017.
The Ponant icebreaker will be approximately 30,000 gross tons, about 150 meters long, 28 meters wide, and will have a cruise speed of 15 knots in open water. The vessel can accommodate 270 passengers in 135 staterooms, in addition to a crew of 180 persons.