Vard to make Norwegian platform supply vessel more sustainable
Norway-based Vard Electro has secured a contract with compatriot REM Offshore to deliver an energy storage system for a platform supply vessel (PSV) that will undergo a retrofit project.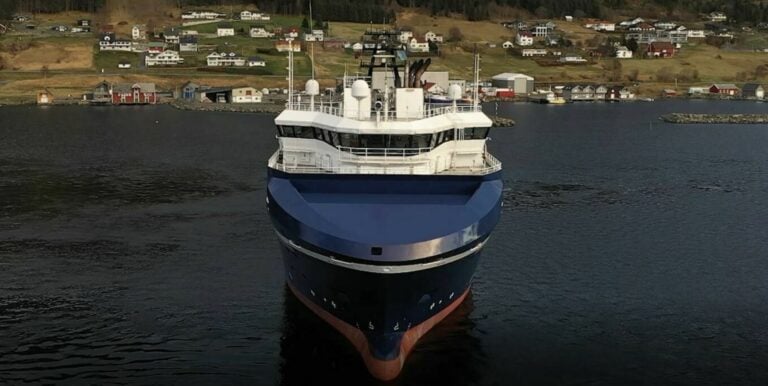 The order covers a comprehensive SeaQ package that includes an energy storage system, drives, energy management system, and power management system, that will be installed onboard the PSV REM Commander by the end of the year.
By upgrading to hybrid technology, the shipowner is set to achieve reduced operational costs and the possibility of a reduction in fuel consumption by up to 20 per cent, Vard said.
The move comes as REM is looking to upgrade its fleet with hybrid power in pursuit of greener and safer operations with lower fuel costs. REM Commander will be the first in the fleet to be upgraded with battery technology.
"The flexibility of the SeaQ technology that enables it to be easily integrated with the vessel's existing systems, as well as its advanced functionality were key factors in our selection of Vard Electro for this retrofit," said Ronny Pål Kvalsvik, Chief Commercial Officer at REM.
According to Vard, the SeaQ Energy Storage System will be used as a spinning reserve in place of generator sets, enabling the PSV to run on fewer engines with a more optimal load while still maintaining the requirement for redundancy.
In 2021, REM signed a contract with Vard for the delivery of two new construction service operations vessels (CSOVs), of which the first is set to be delivered in the first half of 2023.
Both vessels will be equipped with a SeaQ package including solutions for power, bridge, communication, and automation systems. Vard Electro will be responsible for the system integration of the vessels' propulsion systems.
REM currently operates a fleet of 18 vessels, comprising thirteen PSVs, one CSOV, two offshore construction vessels and two seismic vessels.