Video: Celebrity Flora Hits the Water at Shipyard De Hoop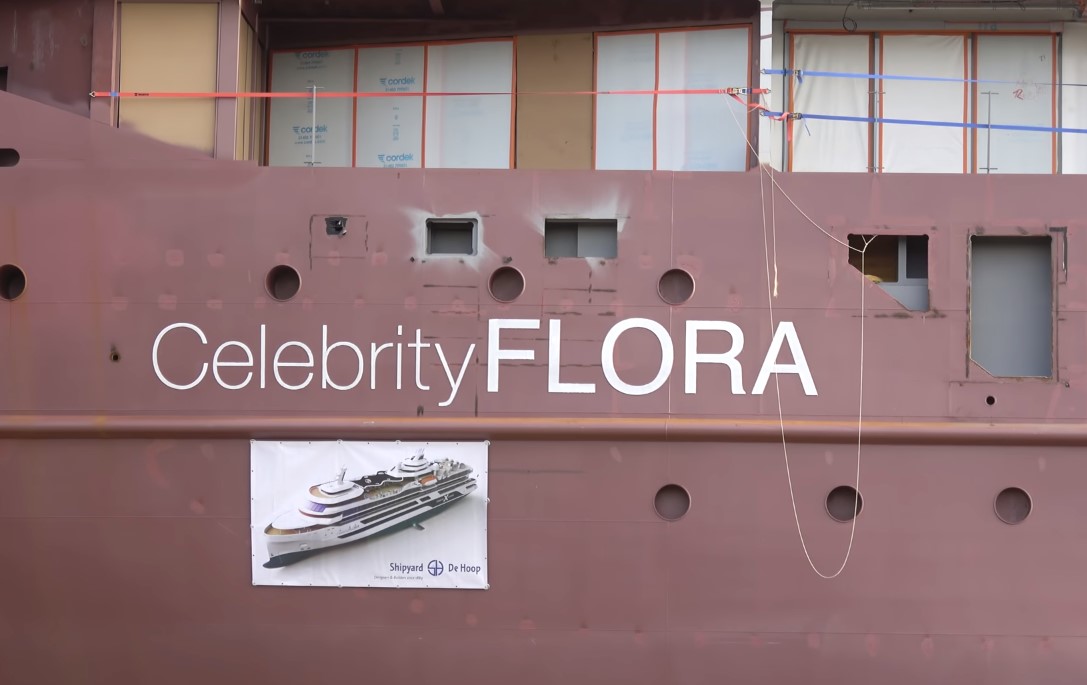 Shipyard De Hoop has launched Celebrity Cruises' new expedition cruise vessel named Celebrity Flora from its yard in Lobith-Tolkamer, the Netherlands.
The 333 ft (101 metres) long and 5,739 ton-vessel can achieve a cruising speed of 10-14 knots.
The 100-guest newbuild will set course for Rotterdam in a few weeks, where the vessel will be completed. Namely, the construction on the upper deck remains to be concluded before the vessel can be delivered in May this year.
Celebrity Flora, specially designed for the Galapagos Islands, will sail from Baltra year-round, making its first sailing on May 26, 2019.
As disclosed by its owner, Celebrity Flora offers a 15 percent reduction of fuel consumption when compared to its class peers and equivalently fewer air emissions, due to the introduction of an advanced propulsion system, hull configuration and specially designed diesel engines.
Shipyard De Hoop is building another 100-pax expedition cruise vessel, ordered by Silversea in October 2018. The ship, to be named Silver Origin, is also designed for the Galapagos Islands and is scheduled for delivery in March 2020.
Video courtesy: Inselvideo; De Hoop Lobith