Vision Energy: Green Energy Hub project in Netherlands gains ground
US-based Vision Energy Corporation has concluded the pre-FEED study for all phase 1 green ammonia infrastructure at its Green Energy Hub project in the North Sea Port of Vlissingen, the Netherlands.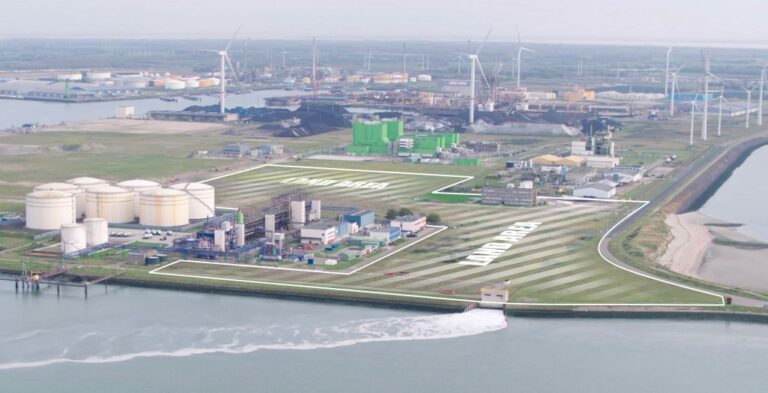 To remind, Vision Energy''s wholly-owned subsidiary Evolution Terminals BV engaged Linde Engineering GmbH to undertake a pre-FEED study back in November 2022. The objective was to define the engineering basis for the project and to form the design concepts for the next development phase.
As a result of the pre-FEED outcomes, Vision Energy said that key design decisions have been made regarding storage tank configurations and supporting infrastructure to ensure compliance with all applicable national and international regulatory codes, policies and safety standards. Furthermore, technical feasibility has been proven, and risks and their mitigation strategies and procedures are mapped.
It noted that the engineering scope of pre-FEED covered marine and berthing structures, storage tanks for (green) ammonia (NH3) with LPG dual-use compatibility, boil-off gas unit (including refrigeration unit), NH3/LPG rail, truck and barge loading facilities, NH3/LPG ship loading/unloading facility, utility units and buildings and infrastructure.
The company further said it is on track with its development plan to take a positive FID by December 2023, adding that it is now in the process of reviewing detailed technical and commercial proposals to award the FEED, with further engineering under the FEED-scope anticipated to commence in July 2023.
To note, Green Energy Hub is being developed for the import, storage and throughput of new energy products, hydrogen carriers and low-carbon fuels.
It is situated at the mouth of the Sloehaven Channel, accessible from the Westershelde Estuary in the North Sea Port of Vlissingen, with direct access to the North Sea and without the need to transit locks and sluices or to navigate inland canals.
Phase 1 plans include the construction of up to 400,000 cubic metres of storage capacity, a dedicated deep-water jetty and quay wall capable of receiving large sea-going vessels and inland barges, as well as loading facilities for rail tanker carriages (RTC) and road tanker trucks (RTT), to connect the terminal to the hinterlands.
Phase 2 and 3 plans include increased storage capacity and integration of an ammonia back-cracking facility to back-crack imported green ammonia to hydrogen.
At the beginning of 2023, Vision Energy incorporated new Dutch subsidiaries, including Vision Hydrogen BV, to accommodate strategic initiatives for prospective partners, operators and launching customers for the hub.