Wärtsilä to provide dual-fuel 200 MW power plant to Cambodia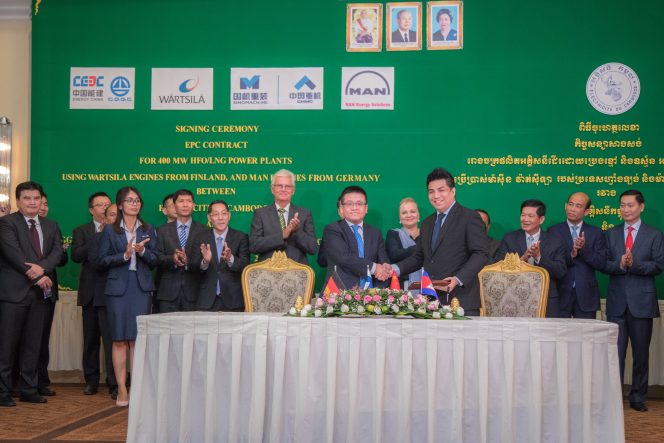 ---
The Finnish technology group Wärtsilä will supply a 200 MW flexible baseload power plant to Cambodia that will help meet the country's rapidly growing energy demand.
The order with Wärtsilä was placed in June 2019 by CGGC-UN Power, the Chinese state-owned main EPC contractor for the power plant project.
The plant, located in Kandal province near Capital city of Phnom Penh is being built on behalf of Cambodia's state-owned utility Electricite du Cambodge (EDC). It is expected to become fully operational in 2020, Wärtsilä said in its statement.
The 12 Wärtsilä 50DF dual-fuel engines will provide the fast-starting, balancing flexibility to improve grid stability and reliability and also increased levels of renewable energy, in particular solar power, to be eventually integrated into the system.
The dual-fuel capability of the Wärtsilä engines will allow them to initially operate on heavy fuel oil (HFO), but will switch to liquefied natural gas (LNG) fuel when the local LNG infrastructure is available.
Cambodia has considerable potential for utilizing solar energy, and Wärtsilä's energy solutions are aimed at facilitating the adoption of renewables. The company has set out its vision for a 100 percent renewables future.
The energy sector is undergoing a transformation towards the integration of increasing levels of power from renewable sources.