Wärtsilä's order intake slips 6 percent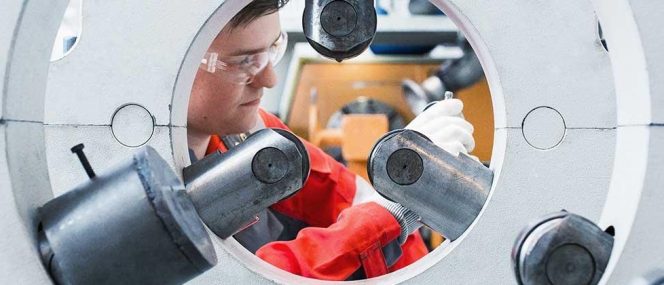 ---
The Finnish technology group Wärtsilä reported a 6 percent drop in order intake during the first quarter of the year. 
The company noted its order intake was at €1.4 billion ($1.6 billion) down from the €1.5 billion in the corresponding quarter of 2018. Wärtsilä Marine accounted for 65 percent of the order intake and Wärtsilä Energy for 35 percent.
The total order book at the end of the review period increased by 15 percent to €6.3 billion, down from €5.5 billion. Wärtsilä Marine accounted for 61 percent of the order book and Wärtsilä Energy for 39 percent.
Wärtsilä's net sales for the review period January-March 2019 increased by 8 percent to €1.1 billion compared to €1 billion during the corresponding period last year.
Commenting on the results, Wärtsilä's president and CEO Jaakko Eskola, said, "The beginning of 2019 was marked by growth in net sales, thanks to higher services volumes in both business areas and an increase in marine equipment deliveries."
Wärtsilä's operating profit reached €91 million representing 7.9 percent of net sales. This compares to €102 million or 8.9 percent of net sales in the corresponding period.
The improvement in profitability was primarily a result of a more favorable mix within services activities. Items affecting comparability included costs related to restructuring programmes of €11 million.
Global trade tensions and macroeconomic uncertainty continues to be a concern in the marine industry, posing a potential risk for reduced demand, especially in the tanker, bulk carrier, and containership segments.
The offshore segment remains challenging due to overcapacity and volatile oil price development. Climate change requires increasing efforts to reduce emissions within the shipping industry. However, the enforcement of environmental regulations and the potential introduction of new regulations remain a source of uncertainty.
Related news
List of related news articles