Watch: Carnegie 'Wave Predictor'
Australian developer Carnegie has released a video related to its recently developed 'Wave Predictor' technology.
The video explains how it works, the benefits to Carnegie's CETO technology and also what it offers to other industries.
Carnegie's Wave Predictor is a piece of machine learning software, along with an array of wave sensors, which can predict waves 30 seconds into the future.
Carnegie says that by using neural networks, the tool can understand and predict waves in a fraction of a second.
This prediction can allow the CETO intelligent controller to make much better decisions resulting in greater capture of wave energy.
In addition to wave energy sector, the tool has potential applications in other offshore industries where wave conditions limit operations
Specifically, prediction of large waves travelling towards a floating platform, such as a fish farm or an oil rig, can be used to support decisions, increasing operational safety and reliability.
Equally, in semi-exposed ports, where ore-loading equipment or ships can be interrupted by exceptionally large waves, use of the Wave Predictor is likely to offer an economic benefit.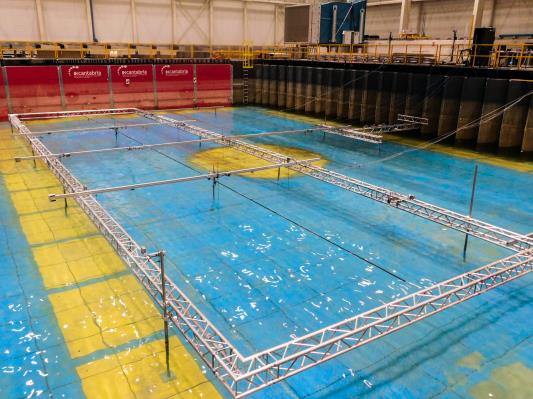 The company completed wave tank testing campaign at the Cantabria Coastal and Ocean Basin (CCOB) in Spain.
The testing campaign, which kicked off on 13 July 2020, delivered over 200 wave tests.
Specifically, the tests covered a range of wave conditions, which reflect potential deployment sites for the CETO technology.
The campaign generated over 15 GB of physical data, which Carnegie will use to validate its machine learning Wave Predictor.
It will furthermore allow Carnegie's analysis team not only to validate the tool, but also to optimise it more.