WATCH: Green-methanol-powered Laura Maersk takes to the seas
Laura Maersk, the world's first containership powered by green methanol, has set sail from Copenhagen, Denmark officially commencing her operations.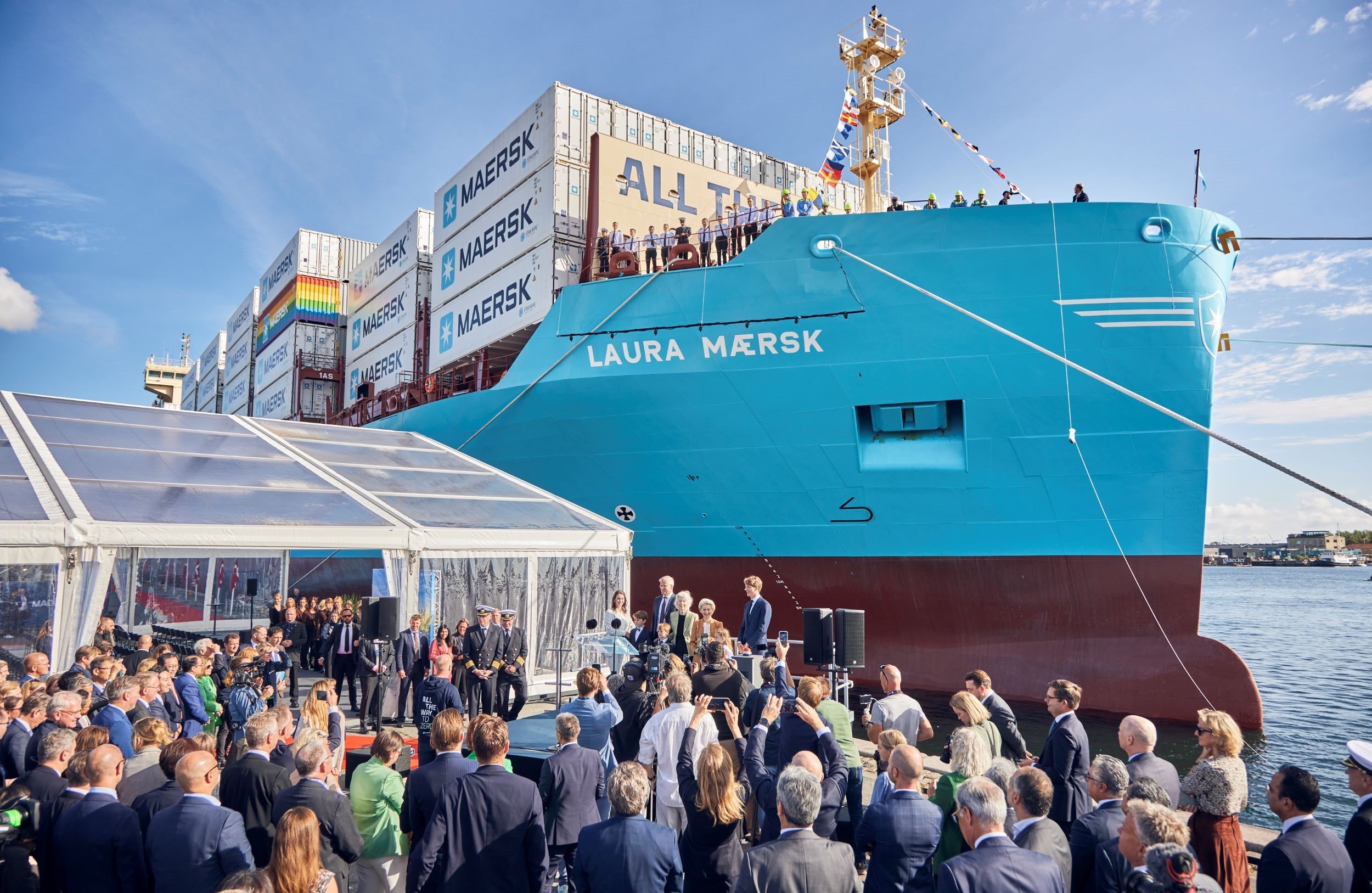 Maersk, the owner of the groundbreaking ship, shared video footage of the vessel departing the Toldboden area of the Copenhagen harbor near the headquarters of A.P. Moller–Maersk, where it spent the last week following its lavish naming ceremony a week ago.
The methanol-powered vessel was towed out of the area with the assistance of two tugs and will now head toward the Port of Rotterdam, where it is slated to arrive on September 25, according to the data from Marine Traffic.
The ship is manned currently by 20 people, but the safe manning is a crew of 14 members.
Maersk said earlier that the ship is slated to start operating at the beginning of October, bunkering in the Port of Rotterdam every five weeks.
The vessel will operate on the company's Baltic shipping route between Northern Europe and the Bay of Bothnia.
Laura Maersk will receive green methanol from Equinor in the Port of Rotterdam until European Energy starts producing e-methanol from its new plant, which is set to be commissioned in the second half of 2024.
When operating on methanol while at sea, the feeder vessel achieves impressive emissions reductions, with the potential to save up to 100 tons of CO2 daily compared to conventional fuel usage. Additionally, when considering the overall greenhouse gas impact, methanol delivers a substantial reduction of approximately 65%, according to information provided by Maersk.
Moreover, there is potential for even greater reductions, potentially reaching up to 95%, contingent on the specific production methods employed for the methanol.
The 2,100 TEU container vessel, powered by green methanol, and classed by ABS, was built at South Korea's Hyundai Mipo Dockyard. It is the first methanol-powered containership to be delivered to Maersk.
By the end of this decade, Maersk envisions that 25 of their vessels will be sailing on green methanol, saving a 2.75 million tons of CO2 emissions annually.