Wave-powered breakwater DIKWE starts sea trials in France
The DIKWE project – being developed by a consortium of French companies including Legendre Group, GEPS Techno, and Ifremer – has seen the deployment of a prototype breakwater equipped with wave energy converters in Sainte Anne-du-Portzic, near Brest.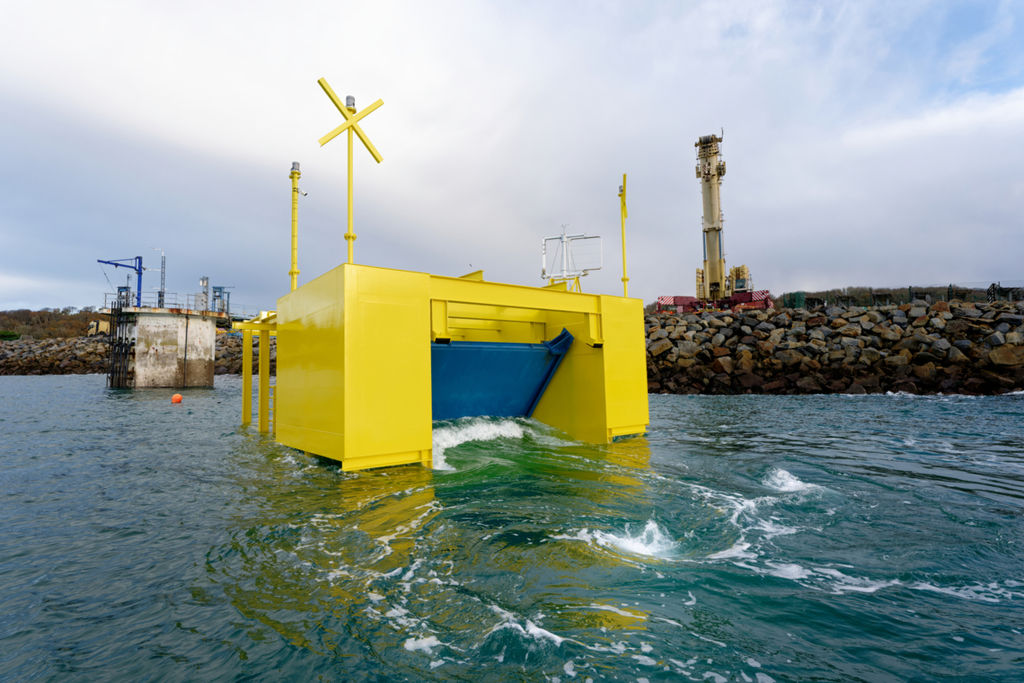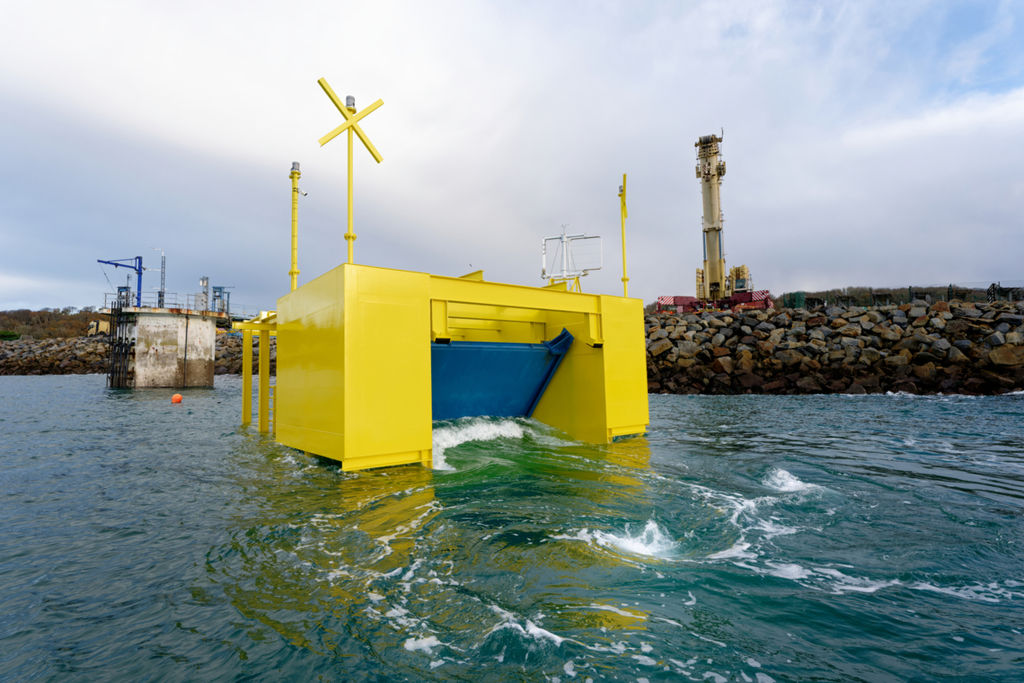 Dubbed the first 'positive energy breakwater', DIKWE concept has a dual-purpose – to provide protection for the port and the coastline, while simultaneously exploiting the force of the waves to produce clean energy.
Initiated in 2020, the first phase of the project consisted of testing the 1:15 scale prototype in the Ifremer wave basin in Brest. This step validated the design of the prototype and confirmed the first numerical calculations, with an estimate of up to 60% capture of wave energy.
The second stage consists of testing the new prototype on a quarter scale, this time on Ifremer's sea trial site near Brest. The container measures nearly 4.5 meters high and wide, and goes 6 meters deep.
It is installed on a fixed support, completely submerged at high tide. The prototype is also equipped with sensors to measure the waves, the energy production and the resistance of the structure.
Vincent Legendre, chairman of the management board of the Legendre Group, which is developing the project through its research and innovation subsidiary Ingénova, said: "We are particularly proud to be part of this project alongside such renowned players as GEPS Techno and Ifremer. DIKWE will allow us to add to the dikes that we are building an energy production function using local natural resources since everything happens just below the structure. Protecting our coasts and producing green electricity: it is now possible."
Jean-Luc Longeroche, president of GEPS Techno, added: "The oceans represent a huge reservoir of energy. With DIKWE, GEPS Techno once again demonstrates its expertise in the recovery of these energies with an easy-to-use and reliable solution."
François Houllier, chairman and CEO of Ifremer, noted: "Our scientific and technological skills and our research infrastructures make it possible to accompany and support the innovations of our industrial partners. The DIKWE project is a good illustration of this. It is fully in line with the energy transition."
The third stage of the project will consist in carrying out tests on a prototype four times larger: almost 20 meters wide and high, with the production capacity of 1MW. The construction of this full-size prototype is planned for 2023 for a launch in 2024, on a site in Brittany which remains to be defined, the partners said.
---
Follow Offshore Energy – Marine Energy
---