Wavepiston enters final stages of wave energy and desalination system installation
Danish company Wavepiston has started the final stage of installation of its full-scale wave energy system for desalination and power production offshore Canary Islands.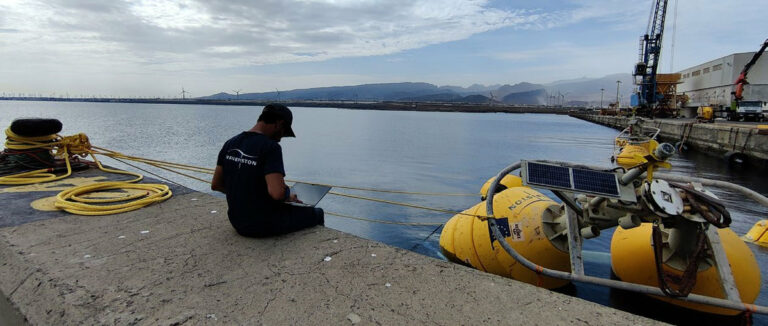 The installation process started by dragging down the anchors and positioning the mooring legs, provided by Vryhof, Wavepiston informed.
After that, the buoys have been craned into the water and towed out to sea, to be connected to the mooring.
The next step involves installing the string with drill pipes from TCDL Steel and the energy collectors designed by Wavepiston and manufactured by Thune Eureka. The system is being deployed at the Oceanic Platform of the Canary Islands (PLOCAN) test platform.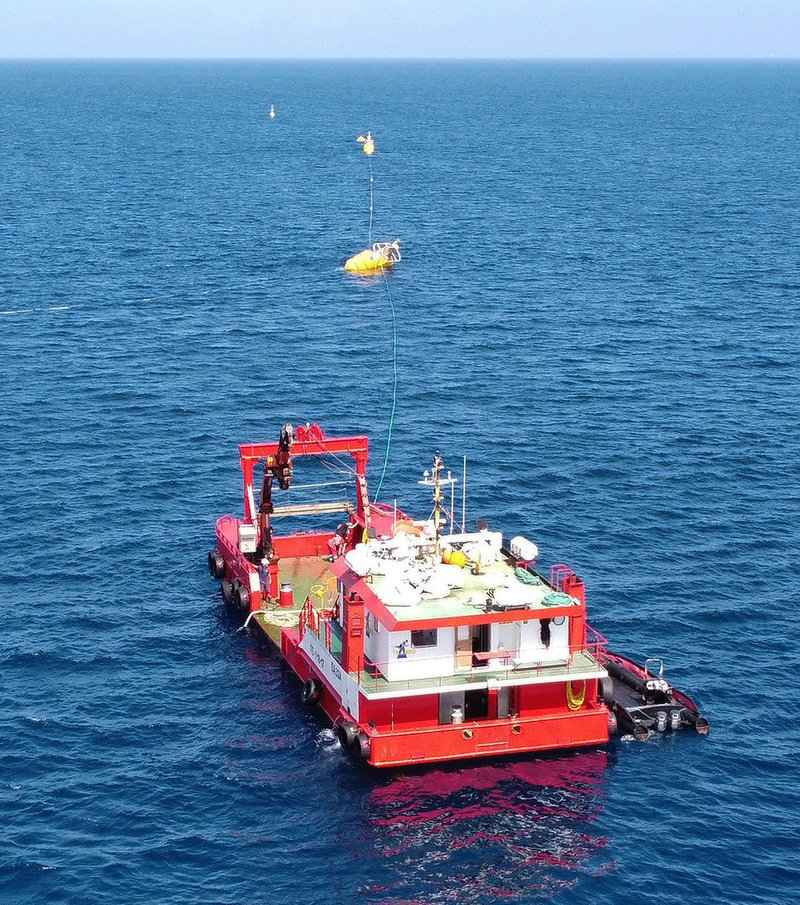 "We are excited to announce that we have initiated the of our installation in Gran Canaria. We are eager to complete the process and start harvesting data," Wavepistion said in a statement.
The company's wave energy system consists of energy collectors placed in the ocean. The energy collectors produce pressurized seawater which is transported to the shore where power generation and reverse osmosis units for desalination are located.
Subscribe and follow
Offshore Energy – Marine Energy LinkedIn