Wello retrieves Penguin device due to damage by 'floating object' hit
Penguin wave energy device has been damaged by a floating object, forcing Wello to bring it ashore for inspections and repairs from the deployment site at the Biscay Marine Energy Platform (BiMEP).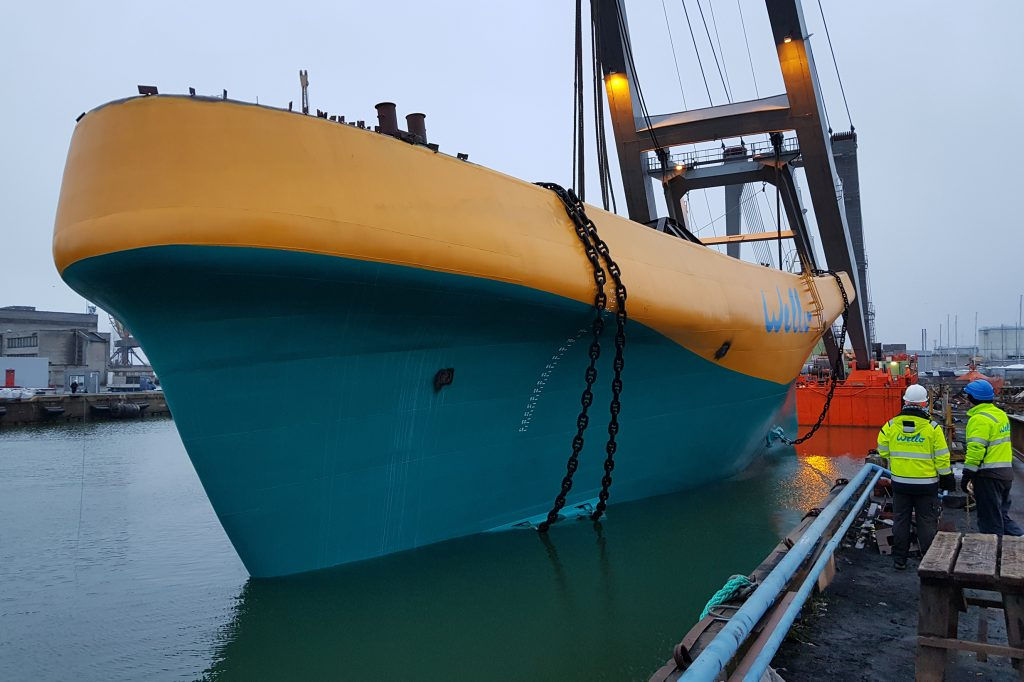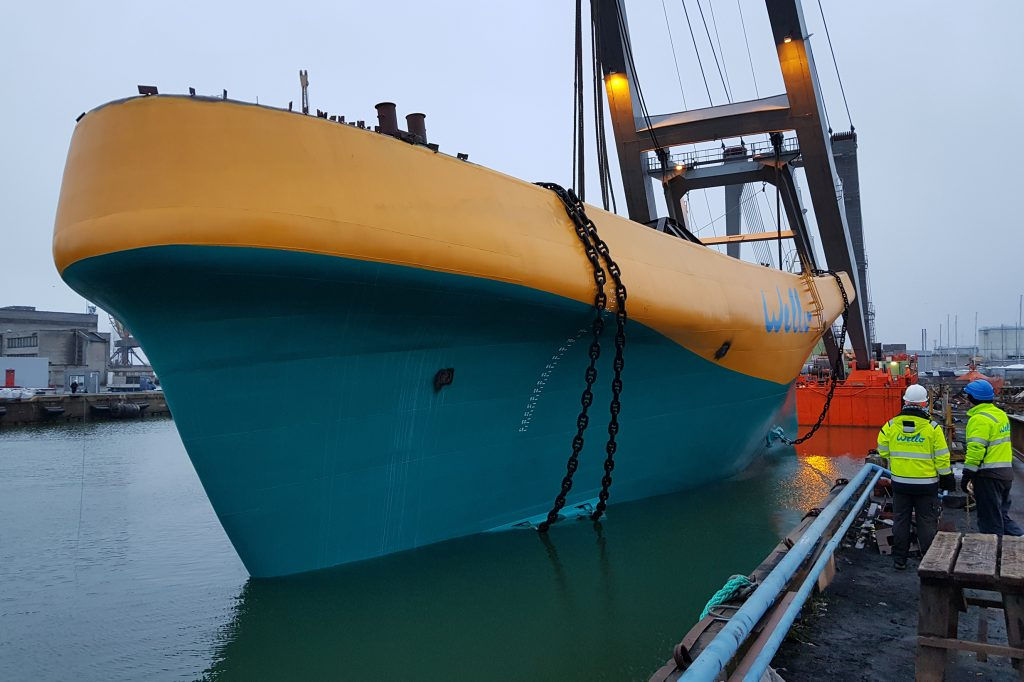 Retrieved late in December, Wello has revealed more details about the Penguin wave energy device that was undergoing testing campaign at BiMEP since summer 2021.
Namely, the Finnish company behind the device – Wello – detected a minor leakage inside the 600kW Penguin wave energy device by the remote-control system, forcing the company to bring the device to Vizcaya harbor for inspections and repairs.
After examination of the vessel, it was determined that the breach was caused by an object hitting the device. It is still unknown what object has caused the damage, according to Wello.
However, the consensus by the marine operators and inspectors is that the device was initially damaged during the tow towards the deployment site, Wello said.
"Once these devices are moored and stationary at site there wouldn't be enough of a speed difference between an object and the Penguin, which would cause such a breach," Wello noted.
After the decision to recover the wave energy converter, there was a period of strong winds and high seas, with waves reaching up to 9-meter maximum height, which postponed the operation and caused more water to leak into the device.
However, the Penguin is designed with four separate watertight compartments which can take such breaches and the device will remain safe and afloat, Wello claims.
On December 19, 2021, the weather conditions turned to a state where the device could be recovered safely and taken to port.
The operation was managed by the local company CDA S.L., with Saipem Xsight on point for O&M operations related to the device.
The Penguin is now in a sheltered place waiting for Saipem to operate the final tow to a shipyard for reparations, Wello said early in 2022.
Laura Oksanen, Wello's director of product development, said: "We're happy that our design and decision to divide the Penguins shell into watertight compartments helped mitigate the risk of a critical failure.
"It is unfortunate that something hit the device, but we're happy with both this design and the simple mooring construction which made it easy to bring the device in for repairs in this situation."
Wello and its project partner Saipem Xsight are using to the two-year-long BiMEP deployment as a springboard leading towards the companies joining together in the future for large-scale wave energy developments.