Welsh Economy Secretary Skates meets tidal kite before lift off

Swedish developer Minesto has welcomed Welsh Minister Ken Skates who received an update on the company's tidal energy operations in Wales.
The Cabinet Secretary was given a tour around Minesto's offices where he was brought up to speed on Minesto's operations in Wales and its DG500 project by Minesto's CEO Dr Martin Edlund and COO David Collier.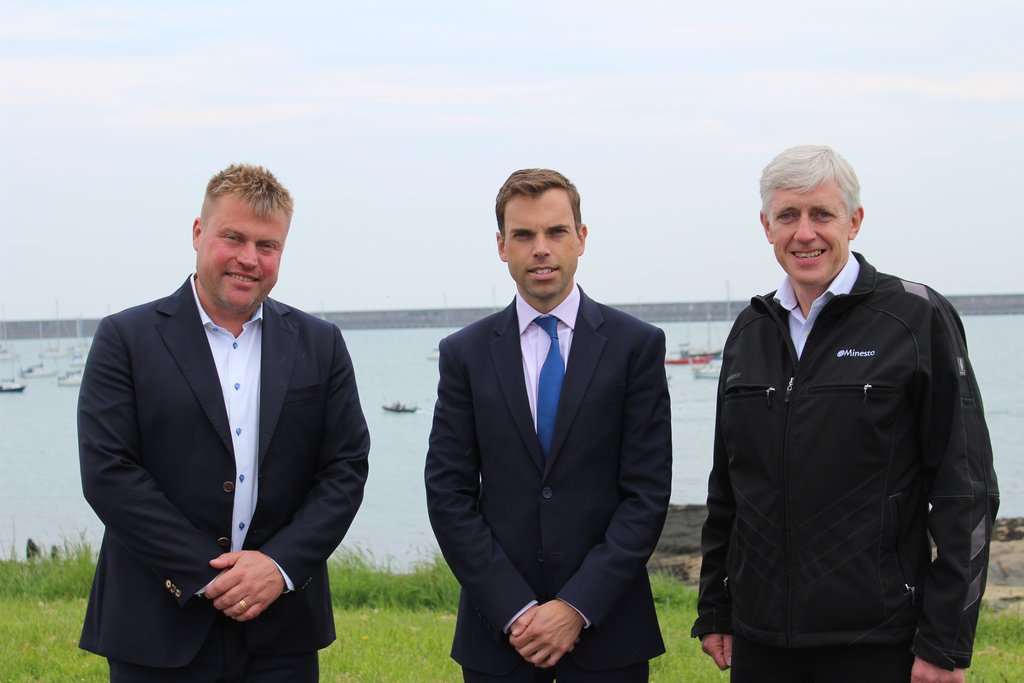 Cabinet Secretary Skates was then shown Minesto's DG500 marine energy converter and the current work being undertaken to prepare it for installation in Holyhead Deep.
"We had a very inspiring discussion with the Cabinet Secretary regarding the role and potential of marine energy in Wales. He was really interested in getting to know more about our unique technology and our activities in Anglesey," said Martin Edlund.
Cabinet Secretary Ken Skates added: "I was pleased to visit Minesto's Deep Green technology operation on Anglesey, which has been backed by European funding. Anglesey has a long and enviable track record in energy generation and is now developing the future skills to support current and future projects. It is also well placed to take advantage of the significant opportunities Wales' coastline and waters have to offer in the area of marine energy."
Minesto's operations in Wales are being part funded by the European Regional Development Fund through the Welsh government.
As reported earlier in the week, Minesto completed the balance of plant installation works at the Holyhead Deep site, marking the wrap up of the second installation phase for the project.