World's largest civilian hospital ship wraps up sea trials
Mercy Ships' civilian hospital ship Global Mercy has completed deep water sea trials and is about to head to Belgium for equipping before it starts its mission in Africa in early 2022.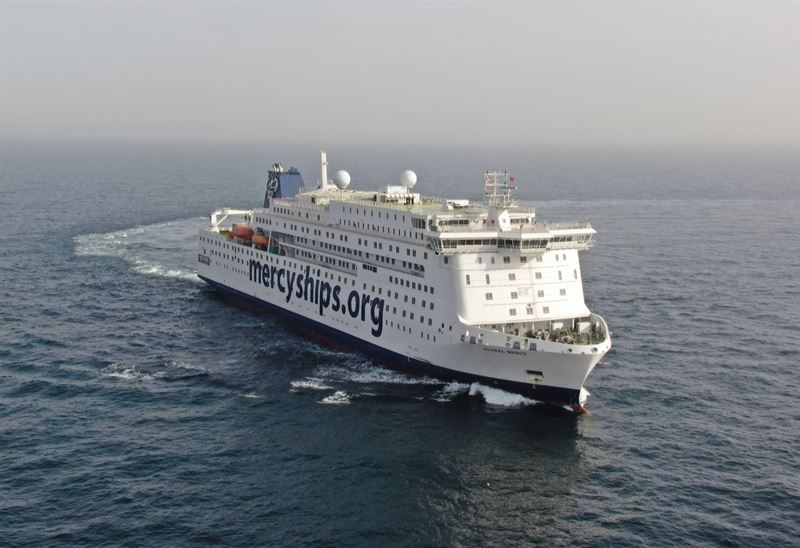 The tests, which have lasted for several days, covered engine performance and fuel consumption, navigation and radio equipment, maneuverability, and safety systems.
The Lloyd's Register-classed ship was constructed at the Tianjin Xingang shipyard in northern China with Stena RoRo AB of Gothenburg, Sweden providing the project management and Deltamarin of Turku, Finland, designing the vessel. A French shipbroker, Barry Rogliano Salles (BRS Group), assisted in preparing the contract.
For Tianjin Xingang, this was the first time this kind of ship has been built, according to the company.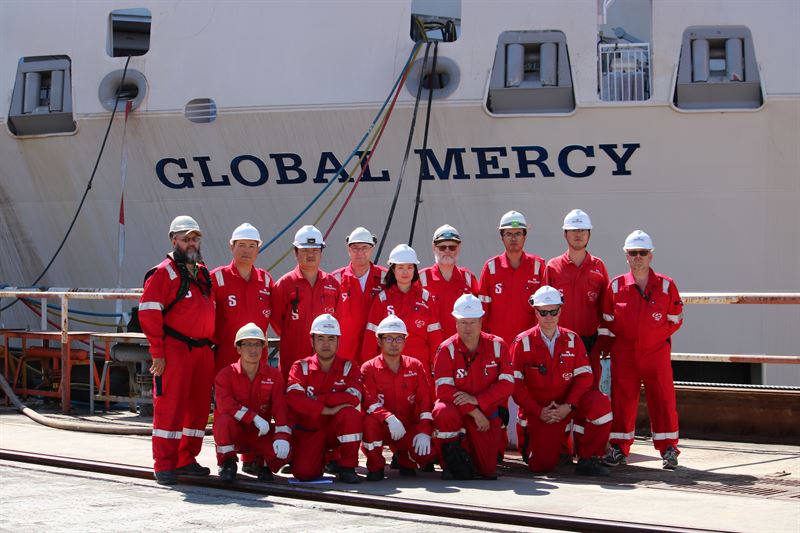 "The purpose of a sea trial is to ensure that the ship's systems are working properly during operation and that the requirements of the specifications and applicable standards are met," Per Westling, CEO Stena RoRo, said.
The hospital services to be provided on the Global Mercy entail increased requirements for good ventilation and minimization of vibrations, for example. This was also checked and it was approved on all counts, Westling emphasized.
"The team has mixed nationalities and part of the job has been to reconcile the different cultures. An important task has been to ensure that the ship is built according to the specifications," Rikard Olsson, project leader and site manager, added.
The project had started back in 2013, and after several years of construction, the ship achieved good results in the final testing phase, according to the company.
Global Mercy's equipment and crewing
Stena RoRo has based the project on a concept for passenger and cargo ships for international travel in the RoPax class. The 174-meter, 37,000gt Global Mercy has been modified to an all-passenger ship design with hospital activities.
It will have six operating theatres, 200 hospital beds, plus a laboratory, a patient clinic, and an ophthalmology and dental clinic.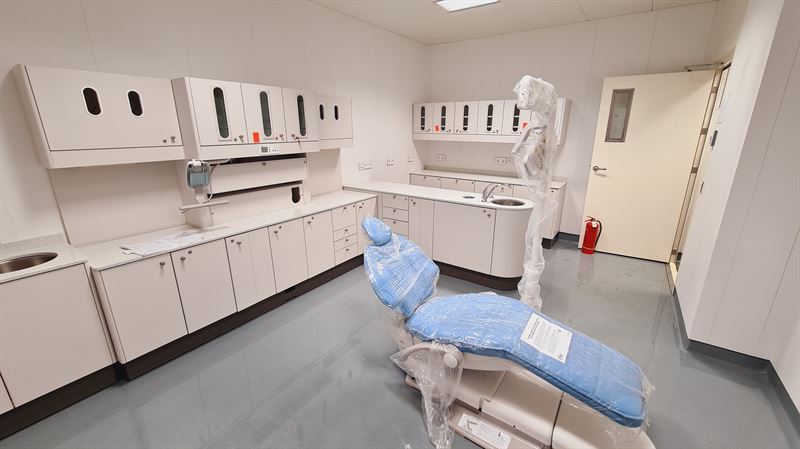 Further on, the ship will be equipped with training facilities, including equipment for virtual reality training and other simulations of care and methods for use in environments with limited resources. It will contribute to the support of essential medical/surgical skills for healthcare providers.
On board are schools and preschools, as well as family cabins, for the children and volunteers.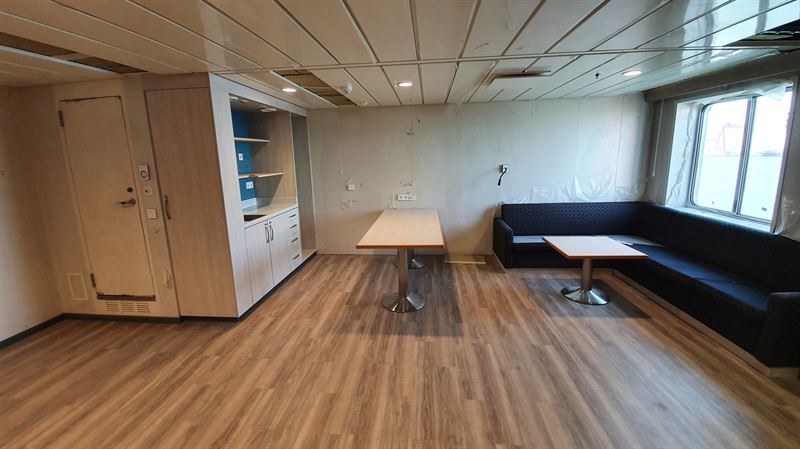 The capacity goes up to 950 people, out of which 641 spots are reserved for crew members.
Final preparations and commissioning event
The ship will now make its maiden voyage to the Port of Antwerp, Belgium, completing the final process of outfitting and crewing. This will be followed by a visit to Rotterdam, where it will be presented to its sponsors and other interested parties.
After this final European send-off, it will sail to West Africa, where it will join its sister vessel, Africa Mercy.
Mercy Ships plans to hold the commissioning event at Dakar in Senegal in 2022. Six hundred volunteers from around the world are scheduled to join the crew, as the project aims to improve the African medical care system.
The ship will sail under the Maltese flag while providing services along the coast of Africa.
"The Global Mercy is a special project that we are proud to be a part of. Mercy Ships is doing a fantastic job and with the new ship, their capacity to provide free medical care to many extremely vulnerable people will be more than twice as large," Westling concluded.