Yara joins forces with Enbridge for blue ammonia project in US
Yara Clean Ammonia, a subsidiary of Norwegian fertiliser company Yara International, and Enbridge, a Canadian pipeline and energy company, have signed of a letter of intent to jointly develop and construct a world scale low-carbon blue ammonia production facility as equal partners.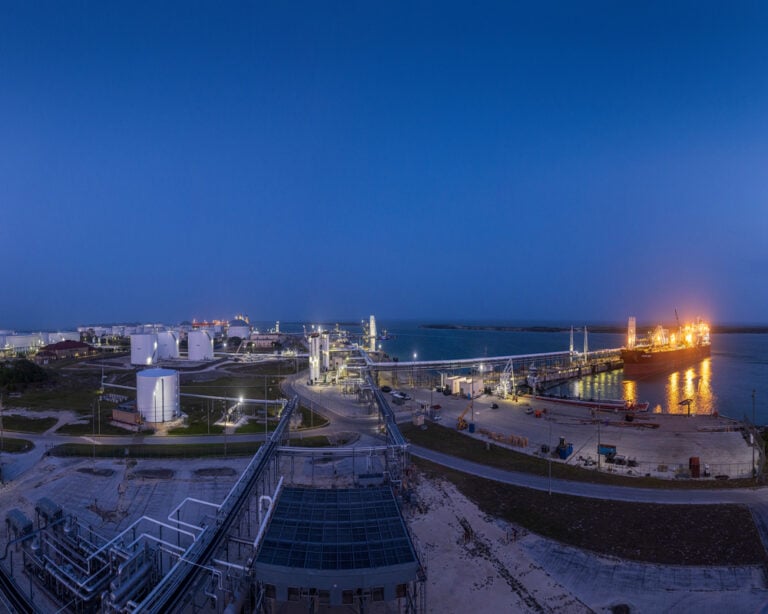 According to Yara, the proposed facility, which includes autothermal reforming with carbon capture, will be located at the Enbridge Ingleside Energy Center (EIEC) near Corpus Christi, Texas, US, and once operational, it will be capable of supplying low-carbon ammonia to meet growing global demand, with an expected capacity of 1.2–1.4 million tonnes per annum (MTPA).
Approximately 95% of the carbon dioxide (CO2) generated from the production process is anticipated to be captured and transported to nearby permanent geologic storage.
If confirmed through the Front-end Engineering Design (FEED) phase and approved, the total project investment is expected in the range of $2.6–$2.9 billion, with production start-up in 2027/2028.
The construction of any facilities will be subject to receipt of all necessary regulatory approvals, Yara noted.
Enbridge's Texas Eastern Transmission Pipeline is expected to provide the transportation service for feed gas that will be used for the production process, and Yara pointed out that Enbridge, along with Oxy Low Carbon Ventures, is advancing a nearby CO2 sequestration hub which is a potential destination for the project's captured CO2.
To note, Yara is expected to contract full offtake from the facility.
In regard to the collaboration, Yara said that the two companies will utilise their complementary strengths to develop and execute the project, and noted that its experience in ammonia development, production, operations, and distribution, combined with Enbridge's large-scale infrastructure development expertise and EIEC deep water docks and export platform, will be critical to advancing the project from development through to commercial operation.
Magnus Krogh Ankarstrand, President of Yara Clean Ammonia, commented: "Yara is pleased to be joining Enbridge in developing this significant clean ammonia project. As presented at our Capital Markets Day, we are working systematically to develop project opportunities in the US and this project will significantly contribute to our strategy of decarbonising agriculture as well as serving new clean ammonia segments such as shipping fuel, power production, and ammonia as a hydrogen carrier."
Colin Gruending, Enbridge Executive Vice President and President, Liquids Pipelines, said: "We are excited to partner with Yara and collaborate on this clean energy project, especially given their expertise in global ammonia projects, operations, and distribution. EIEC is well positioned to become the most sustainable export terminal in North America through low-carbon fuel production, carbon capture, and solar self-power."
In 2022, Enbridge partnered up with energy company Humble Midstream to jointly develop a low-carbon hydrogen and ammonia production and export facility at the EIEC. That facility is expected to be capable of supplying both low-carbon hydrogen and ammonia.