42 companies back Valenciaport's decarbonisation plans
The Port Authority of Valencia (APV) has revealed that 42 private companies have voluntarily aligned themselves with the environmental strategy "Valenciaport 2030 Zero Emissions".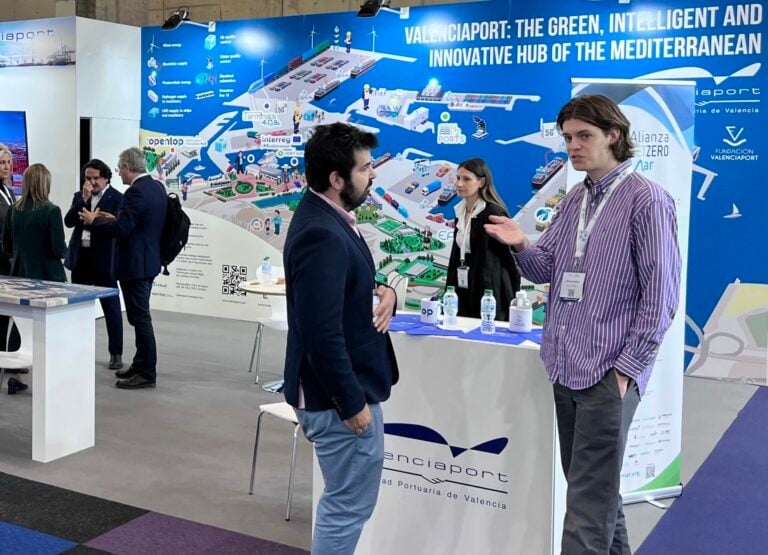 The port community integrated in the Ecoport II group is moving steadily towards the decarbonisation of its activity. This initiative is made up of logistics/port companies that wish to optimise the environmental status of the ports of Valencia, Sagunto and Gandia.
At the meeting held to take stock of the first half of the year, the companies reviewed the environmental objectives and analysed their involvement in the 'Valenciaport 2030, zero emissions' strategy.
Specifically, they described their participation in a total of nine environmental objectives of free compliance:
increase in the percentage of recovered waste; reduction of water consumption by 1%;
reduction of fuel consumption by 1%;
reduction of electricity consumption by 1%;
use of alternative energy sources;
calculation of the carbon footprint;
participation in environmental initiatives;
identification of the circular economy;
and adaptation to climate change.
Likewise, a review was made of some of the initiatives that the APV has underway to become a 100% green port by 2030: H2PORTS, Green C Ports, Ecclipse, Samoa 2, Ealing and Zero Emissions Plan 2030. In addition, the actions based on renewable energies and the decarbonisation plans were detailed.
As part of its decarbonisation plans, the PAV has put out to tender the drafting and execution of the works for the electrical connection to ships for the Transversal Costa-MSC quay. Furthermore, the port announced that it will use solar energy from this autumn.