AD Ports buys 10 vessels for $200 million
UAE-based AD Ports Group has acquired ten vessels for around $200 million, representing a circa 20% increase in offshore and subsea capacity for the company's Middle East and Southeast Asia operations.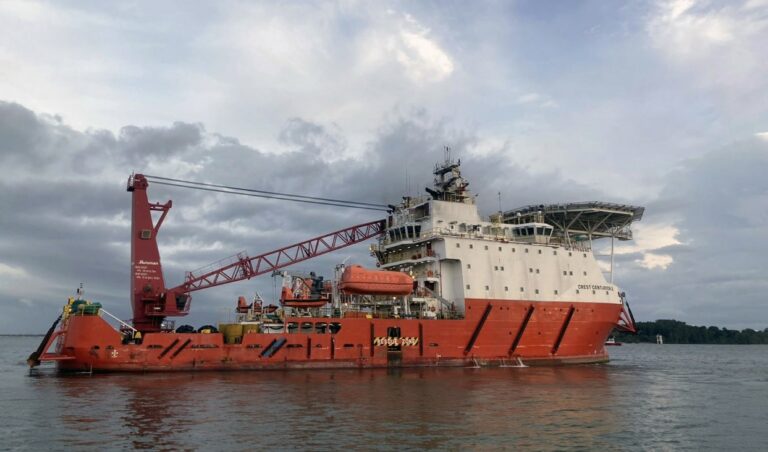 The vessels, bought from offshore supply vessel owner and operator E-NAV, are said to make a well-maintained, diversified fleet with an average age of around nine years, significantly less than the industry average.
"I am pleased to announce this key investment, the expansion of our offshore fleet is a significant move in our strategic objective to fortify and enhance our Middle East and Southeast Asia footprint," said Mohamed Juma Al Shamisi, Managing Director and Group CEO of AD Ports Group.
The acquisitions include a variety of vessel types, such as multipurpose supply vessels (MPSVs), platform supply vessels (PSVs), diving support vessels (DSVs) and accommodation workboats (AWBs).
According to AD Ports, they represent an attractive offering, particularly in relation to upcoming major offshore projects in the Middle East where there is a shortage of quality assets.
"We recognise the increasing demand in the energy sector, thereby, through bolstering our fleet, our Group is better positioned to demonstrate our role as a premier offshore service provider within these regions, whilst meeting the diverse and growing demands of our customers," Al Shamisi said.
All ten vessels are expected to be delivered in Q4 2023 with financial consolidation taking place from Q1 2024 onwards.
The transaction is also said to support AD Ports Group's strategy to continue to balance its portfolio of maritime businesses with assets and services exposed to different market forces and cycles, thereby limiting its performance volatility, amidst forecasts of an upward trend in the offshore oil and gas market over the medium-long term.
The company will take over well-established contracts with blue chip clients in the oil and gas industry, national oil companies, and international oil companies in Southeast Asia and the Middle East, expecting a utilization of around 95% of the existing contracts for the foreseeable future.
The investment is expected to generate more than $70 million p.a. in revenue in the next three to five years and the transaction would imply a 12-month forward EV/EBITDA of around 5.0x.