Alfa Laval, Wallenius to set up a JV focusing on wind propulsion
Alfa Laval and Wallenius are joining forces in a 50/50 joint venture, named AlfaWall Oceanbird, that will supply wind propulsion solutions for cargo vessels and other ship types.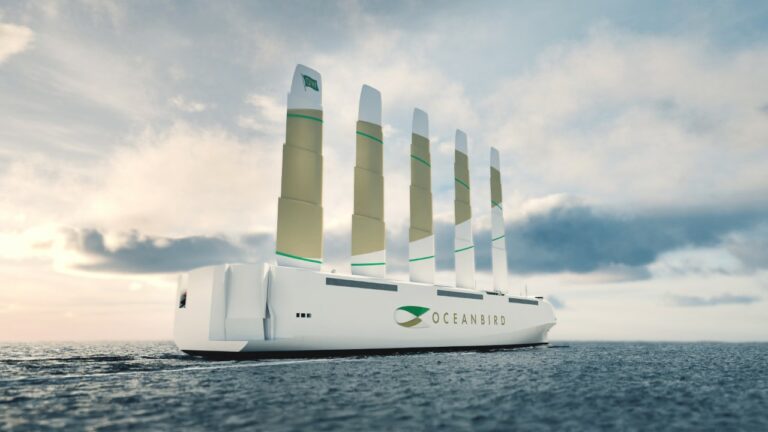 Under the agreement signed on June 28, 2021, the plan is to have the first Oceanbird system onboard a vessel within five years.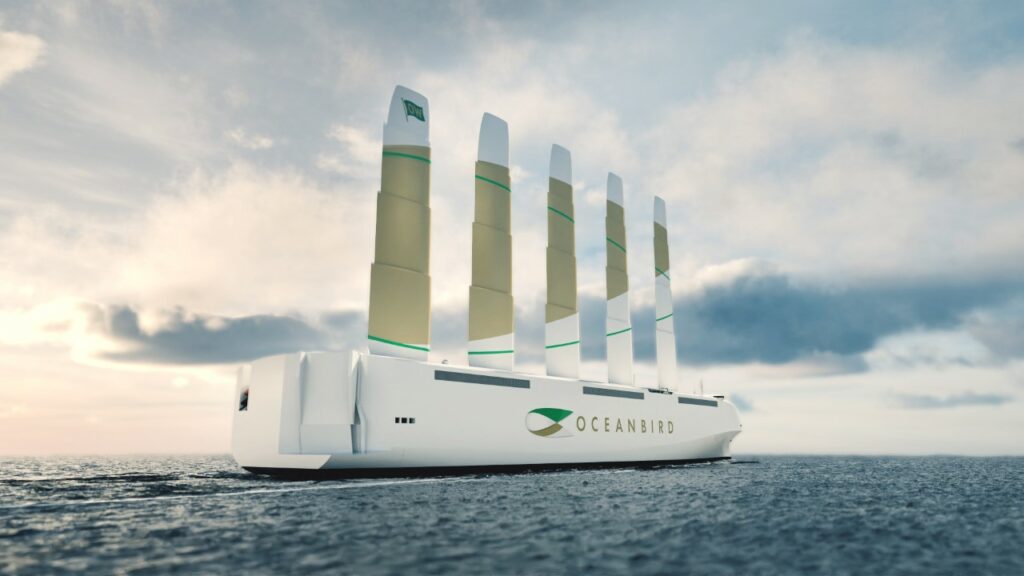 The Oceanbird vessel concept is a wind-powered Pure Car and Truck Carrier (PCTC) fitted with five wing sails, each at around 80 meters high.
The array of rigid wing sails, built from steel and composite materials, generate forward movement instead of vertical lift. These wing sails will be able to turn 360° to make optimal use of the wind and can be lowered to pass under bridges.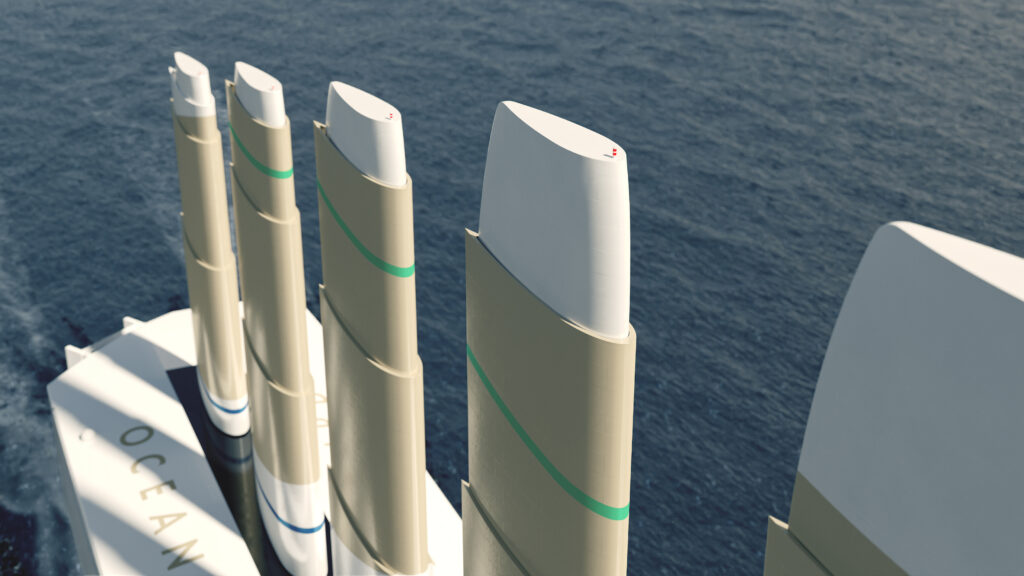 "Oceanbird wing sail technology will be not only an elegant solution, but also a powerful driver of positive change," says Per Tunell, COO Wallenius Marine and future Managing Director of AlfaWall Oceanbird.
Aside from Wallenius Marine, which is the project coordinator, the Swedish collaborative vessel project is being implemented by the Royal Institute of Technology (KTH) and SSPA. It is supported by the Swedish Transport Administration, which is acting as a co-financier.
AlfaWall Oceanbird plans to develop wind propulsion technologies valid for any vessel type. The first installation is set to be implemented on a transatlantic car carrier with a capacity of 7,000 cars, and with an average speed of 10 knots it is expected to cut emissions by up to 90 percent compared to today's most energy-efficient vessels.
While the technology is initially developed for cargo vessels, the ambition is to expand it to cruise liners and other vessels based on market demand.
AlfaWall Oceanbird will focus primarily on the vessel's technical sailing aspects, such as the vessel control system that will steer the wing sail operation.
"Meeting the shipping industry's decarbonization ambition will require multiple new solutions. In this new joint venture, we will combine the expertise of Alfa Laval and Wallenius, enabling us to develop a completely new and innovative vessel type that can contribute to the decarbonization targets," says Tom Erixon, President and CEO of Alfa Laval.
Alfa Laval and Wallenius are familiar partners in developing technology, as they have collaborated on PureBallast ballast water treatment solution.
"At Wallenius we are always striving to move the agenda for truly sustainable shipping," says Jonas Kleberg, Chairman and CEO of Wallenius. "Just as we did with PureBallast, we will now bring Oceanbird into this partnership with Alfa Laval. Together we will provide a powerful solution for sustainable shipping."
The joint venture is subject to customary merger clearance from relevant regulatory authorities.
The AlfaWall Oceanbird joint venture comes at a critical point for the marine industry, which is responsible for around 2–3% of global greenhouse gas emissions. With the intent of reducing greenhouse gases related to shipping by at least 50% by 2050 compared to 2008 levels, IMO has set a goal to cut CO2 emissions from international shipping by 40% by 2030.
"We cannot wait until the end of the century to phase out fossil fuels," says Tunell. "We must create realistic alternatives, including the infrastructure for delivering and supporting them."