BigMoon to replace Cape Sharp at FORCE
Procurement administrator Power Advisory LLC has selected BigMoon Canada Corporation (BigMoon) as the successful applicant to fill the vacant berth at the Fundy Ocean Research Centre for Energy (FORCE) in Nova Scotia's Bay of Fundy.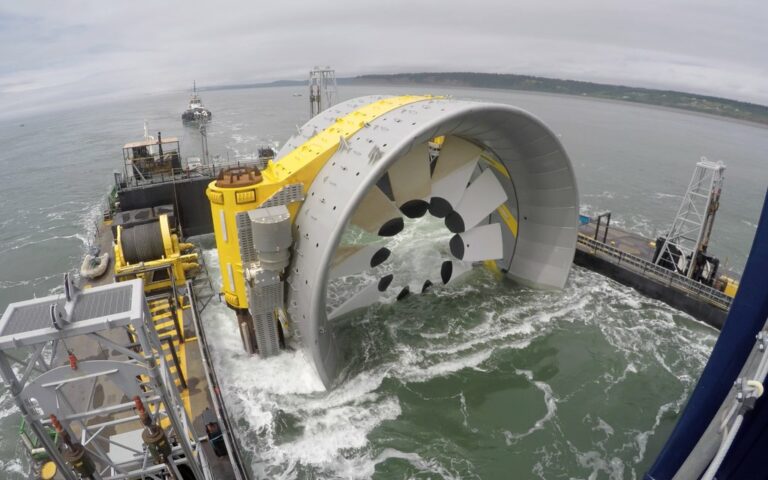 As part of the agreement, the company will also remove the Cape Sharp turbine.
The Cape Sharp turbine is non-operational and does not present a risk to marine life or the environment.
BigMoon has proposed to design, construct, and operate eight 500 kW in-stream tidal energy generators with an aggregate capacity of 4 MW.
The company must submit and have a retrieval plan approved by the province and has until 31 December 2024 to raise the turbine.
"Nova Scotia is a world leader in tidal energy development and our Bay of Fundy provides the ultimate test for new technology," said Energy and Mines Minister Derek Mombourquette.
"I am pleased we were able to find a private sector solution for the retrieval of the Cape Sharp turbine, and I continue to have great optimism for tidal technology development here because of this industry's enormous potential and our local expertise."
With authority from the minister, the procurement administrator has granted the company a Marine Renewable-Electricity licence and a power purchase agreement.
The company has also provided a security deposit of $4.5 million in relation to their commitment to the retrieval of the Cape Sharp turbine.
Lynn Blodgett, chair, BigMoon, stated:
"The work the Government of Nova Scotia has done to enable tidal development has made it possible for companies like BigMoon to move projects forward and, very soon, supply the people of Nova Scotia with clean, reliable tidal energy from one of the world's great natural resources."