Black & Veatch, Golar LNG turn to hydrogen and ammonia
Black & Veatch and Golar LNG have expanded their collaboration to include floating production of blue and green hydrogen and ammonia.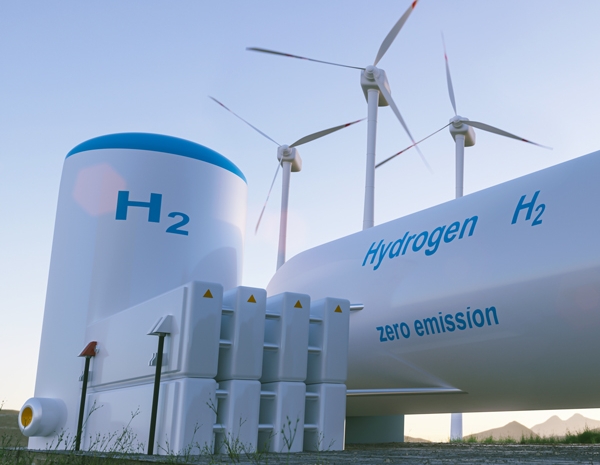 The two companies said they have entered into a collaboration agreement in the field of floating ammonia production, carbon capture, green LNG and hydrogen.
The agreement between Golar and Black & Veatch reflects the growing sway of hydrogen and ammonia in a sustainable energy economy, the two companies said in a statement.
"This collaboration builds on years of delivering commercial and technology innovation with Golar, a visionary in monetizing natural gas reserves," said Hoe Wai Cheong, president of Black & Veatch's oil and gas business. "Given hydrogen and ammonia's use in many energy-intensive industries, we can make meaningful progress in lowering the carbon footprint and help these industries meet new sustainability commitments."
As the role of hydrogen in the green energy economy continues to expand, Black & Veatch also sees a growing case for ammonia. It is more energy-dense than pure hydrogen, stable and easily liquified for storage and shipment around the globe in the same fashion as LNG.
Ammonia then can be used in multiple energy-intensive industries to produce low-carbon electricity.
Golar LNG noted that within 2020, the pair intends on jointly publishing a thought leadership paper on its first area of interest for collaboration, floating ammonia production with carbon capture and storage (Floating Blue Ammonia).
In subsequent months, Golar and B&V intend to continue to jointly publish their thoughts as the companies focus on the technical and commercial viability of the most prospective floating applications of the green and blue technologies and areas of interest that they intend to investigate together.
Any project development and implementation that follows the initial research and investigation stages will be subject to a separate commercial agreement between the two companies.
Golar CEO Iain Ross, said, "replacement of coal, fuel oil and diesel with cleaner-burning LNG represents one of the easiest and most cost-effective near-term steps to decarbonize the world's energy mix".
He further noted that the next step is to plan for a net-zero carbon energy mix.