Boskalis divesting harbour towage activities in Singapore and Malaysia
Dutch dredging and maritime company Boskalis and its co-shareholder KS Investments (Keppel) have signed an agreement relating to the sale of their harbour towage activities in Singapore and Malaysia.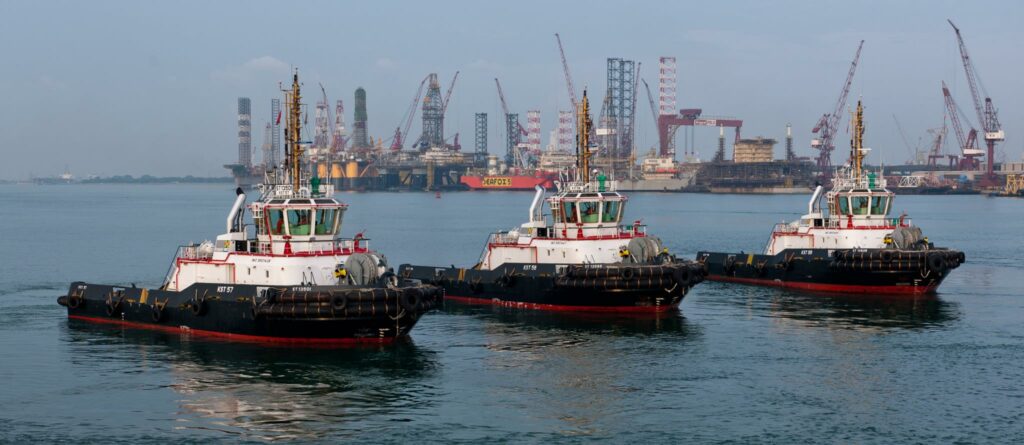 Specifically, the transaction relates to the sale of Keppel Smit Towage (KST) and Maju Maritime (Maju) to the Italian harbour towage operator Rimorchiatori Mediterranei.
Under the terms of the agreement, Boskalis expects to receive approximately €80 million (around $92 million) in cash for its 49% equity stake. As informed, the contribution of KST and Maju to the net profit of Boskalis over the last two years was €4 million per annum (around $4.5 million).
The agreement is subject to approval from the regulatory agencies in Singapore and the transaction is expected to close in the first half of 2022.
Established in 1991 as a joint venture between Keppel and SMIT, a wholly-owned subsidiary of Boskalis, KST operates a combined fleet of 58 tug boats in Singapore and through its joint venture in Malaysia.
The sale of KST is part of the Boskalis' strategic decision from 2019 to divest its harbour towage activities. To remind, in 2019, the Dutch company divested its stakes in Saam Smit Towage to Chilean company Sociedad Matriz SAAM.
Furthermore, Boskalis, together with its co-shareholder Kotug, sold Kotug Smit Towage joint venture to the Spanish tug boat operator Boluda in the same year.