BP's giant incoming hydrocarbon projects to watch in 2023
While working on tackling the energy trilemma, BP, a UK-headquartered energy giant, has been growing its renewables portfolio to support the energy transition while continuing to develop hydrocarbon projects that help strengthen energy security. As a result, three big projects are on track to start up next year.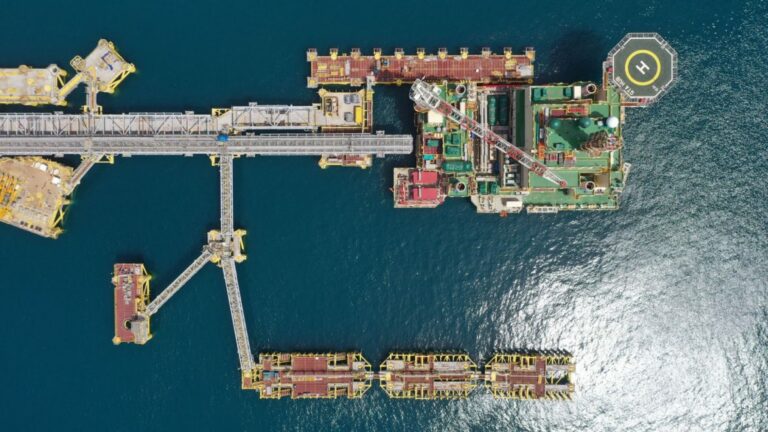 Based on the common themes identified across the scenarios in the BP Energy Outlook 2022, oil and natural gas can be expected to continue to play "a critical role in the energy mix for decades, but in lower volumes as society gradually reduces its reliance on fossil fuels." During 2022, BP claims that it has accelerated its aim to reduce operational emissions by 50 per cent by 2030, compared with an aim of 30-35 per cent previously, on the way to reaching its ambition of net-zero operations by 2050 or sooner.
The oil major recently reported that it was "hard at work getting projects ready to deliver the energy the world needs." This ranges from "heavy lifting in Azerbaijan to innovative feats of engineering in Africa." The UK player pointed out that delivering reliable, affordable and low-carbon energy was "a big challenge," and to tackle it, the firm was involved in projects that help "progress each element of this complex puzzle."
Aside from an update on three hydrocarbon projects due to come online in 2023, the firm also provided more information about a fourth project that would bring "essential new lower carbon gas supplies to market in the next five years."
Electric power on the cards in Azerbaijan
BP outlined that one of the problems facing its team in Azerbaijan in 2022 was how to move large, heavy pieces of oil and gas equipment without cranes big enough to lift them, as they were figuring out how to install two massive drilling modules – with a combined weight of 4,750 tonnes – onto the firm's new Azeri Central East (ACE) project platform. To solve this problem, the team used "an innovative technique called jack and skid." 
This operation involves jacking the modules up to full platform height before sliding them into place along rails with the team having just "a few millimetres of breathing space" on either side of those rails to correctly place the module.
Neal Phillips, ACE project general manager, remarked: "The sheer effort of the team to make sure we did this safely was extraordinary. And they did it in the face of significant supply delays and complications caused by the conflict in Ukraine, which shut our normal canal routes."
This is part of BP's wider $6 billion ACE project, which is the next phase of the Azeri-Chirag-Deepwater Gunashli (ACG) field – located in the Caspian Sea off Azerbaijan. The project was sanctioned in April 2019 with expectations to achieve the first production by the end of 2023. The new 48-slot production, drilling and quarters platform is designed to process up to 90,000 barrels of oil a day.
With fully automated drilling facilities and the main control room located at the onshore terminal, the ACE platform will have only one gas-fired generator with additional backup power supplied by connecting to the offshore grid via the East Azeri platform. BP points out that this negates the need for a backup generator, reducing ACE's CO2 emissions, while running the operations on the ACE platform on electric power is "part of a much bigger aim to electrify all of our Caspian Sea operations and reduce our emissions."
To this end, the company plans on replacing old diesel generators on its Shah Deniz Alpha platform with lower emissions, gas-fired power from adjacent platforms by 2024, and creating a fully electric deck with power from the national grid by the end of 2028, which could help to eventually electrify the whole field.
In addition, BP will be installing a cable at an onshore gas-fired power plant, opening up opportunities to tap into the national grid and Azerbaijan's green electric plans to power offshore facilities in future; and switching from gas turbine generation to lower-emissions grid power at its Sangachal terminal by 2024. This will give the firm an opportunity to access renewable electricity later on, as more wind and solar projects come online in Azerbaijan.
'Biggest project' in BP's portfolio
Regarding its new quarters and utilities (QU) platform at the Greater Tortue Ahmeyim (GTA) gas field, the UK giant explained that installing and commissioning a traditional jacket and topsides at an offshore platform could take months. However, its team in Mauritania and Senegal slashed that to just ten days in September 2022. Having travelled more than 11,000 nautical miles from its construction site in China, the QU was lifted out of the water using four giant hydraulic legs.
The company sees the GTA gas development as "the biggest project" in its portfolio, which has "enough gas to support production for at least 20 years." The QU's hydraulic lift marked a major step towards BP's goal of first gas by the end of 2023. Once up and running, the QU will provide accommodation and act as the nerve centre for "the world's first nearshore liquefied natural gas (LNG) terminal."
Back in May 2022, the project tucked another achievement under its belt with the successful installation of the last concrete caisson built in Dakar, Senegal. The project's 21 massive 16,000-tonne structures, "each nearly the size of the Arc de Triomphe," form a 1.2-kilometre offshore breakwater designed to shelter the nearshore hub and terminal from prevailing weather and ocean conditions. BP noted that the fabrication yard where the caissons were built was "the first of its kind in Africa."
Rahman Rahmanov, vice president of projects, Mauritania and Senegal, commented: "This is one of the most complex offshore projects in the world and one of the most important in our portfolio. Current world events show just how important LNG is in supporting energy security. This first phase of the GTA project is an initial step in establishing the basin as a world-class gas province."
Performing 'open heart surgery' in North Sea
BP underscores that building, moving and installing new offshore equipment while keeping the oil and gas flowing through an existing operational asset is currently being done at the Neptune Energy-operated Seagull project in the Central North Sea. The process was described as the equivalent of performing "open heart surgery" by the project manager, Nicola Stevenson.
Seagull, a collaborative brownfield development between BP, Japex and Neptune Energy, will tie back four new subsea wells to the central processing facility (CPF) at the BP-operated Eastern Trough Area Project (ETAP) hub.
By partially using existing infrastructure, it will extend the life of ETAP, producing new gas and oil supplies that will be delivered to the CATS terminal in Teesside and the Forties Pipeline System facilities in central Scotland, respectively. BP underlines that Seagull, which is due onstream in mid-2023, is "the latest tie-back project in a wider programme to extend field life across the wider North Sea region."
The next one will be Murlach, another ETAP tie-back project that BP aims to bring onstream in 2025. Aside from supporting local supply chains, tie-backs like Seagull use existing infrastructure and have lower lifecycle carbon emissions compared to new-build production facilities, says the UK giant.
More gas and less CO2 in Indonesia
Meanwhile, BP is also making progress on its plans for the Tangguh gas asset in Indonesia in a bid to carry out "a second, highly complex expansion" with three parts. This entails developing the nearby Ubadari gas field, carbon capture utilisation and storage (CCUS) of the Vorwata reservoir CO2 emissions, and enhancing gas recovery through onshore compression.
This project, which is called Tangguh UCC, is anticipated to assist in recovering up to an additional 2.1 trillion cubic feet of gas for domestic and export markets, emphasises BP, while adding that the new CCUS infrastructure could help to remove and reinject the reservoir CO2 from all of Tangguh's gas supplies, "drastically" reducing its operational emissions. This would make Tangguh competitive on carbon intensity for LNG plants worldwide, representing "a significant contribution" to BP's Aim 1 – net zero operations. 
However, Tangguh UCC is not expected to be onstream for a few years yet as it is currently in what is known "as the optimize phase," looking at all the variables to verify that "a safe, efficient, cost-effective project" is being designed.
Brian Gebruers, Tangguh UCC project general manager, remarked: "Our core mission is to keep delivering commercial value for BP and Indonesia. At the same time, we've challenged ourselves to get after supporting BP's sustainability frame. As well as Aim 1, we're looking at how we can particularly support Aim 16 [enhancing biodiversity] and Aim 19 [unlock circularity]. It's going to be a busy few years!"
When it comes to BP's other activities in Indonesia, it is worth noting that the UK energy player inked production sharing contracts (PSCs) in June 2022 for two deepwater exploration blocks located off Indonesia.
At the time, BP's executive vice president for gas & low carbon energy, Anja-Isabel Dotzenrath, said that BP was committed to growing its gas and low-carbon business in Indonesia.